Irish wildflowers Sitemap

More: Grasses





Sea Couch
Elytrigia atherica
Broimfhéar mara
Family: Poaceae

Flowering July-September. Perennial. Native. Identified by Paul Green

Similar to Common Couch, E. repens. Erect, unbranched flower-spikes with stouter, overlapping spikelets that usually fall as a complete unit when ripe. Awns absent or very short. Rigid, bluish-grey leaves, rolling up when dry, the ribs hairless. Strong rhizomes. Height 20-120cm.

Found on the upper parts of salt-marshes, dunes, beaches and sea walls. Most frequent on S coast of Ireland.

Similar: Sand Couch, E. juncea and the hybrid Sea Couch x Sand Couch, Elytrigia x obtusiuscula.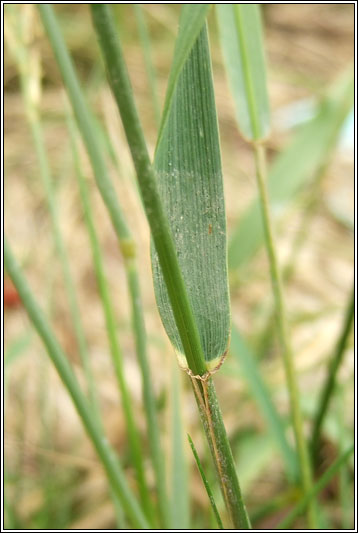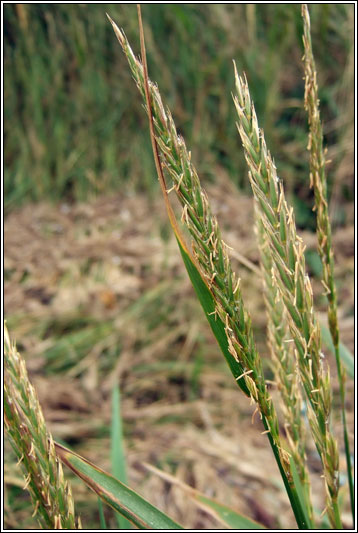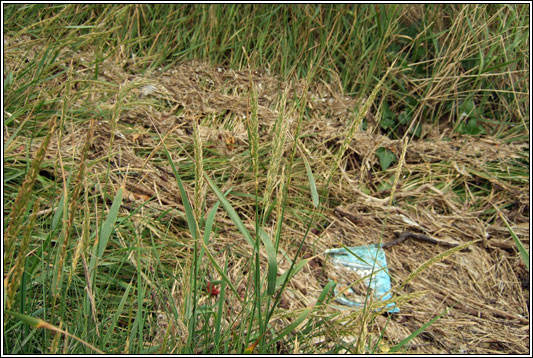 Sea Couch. County Cork. July 2008