Irish wildflowers sitemap







Curled Dock
Rumex crispus ssp. littoreus
Family: Polygonaceae

Native.
Dense seedheads, seeds with three developed tubercles. Stems usually less than 1m. Coastal on shingle, dunes and at the edges of salt-marshes.
Identified by Paul Green.

Similar: Rumex crispus ssp. crispus. Abundant on waste and cultivated ground.
Rumex crispus ssp. uliginosus. Estuarine mud.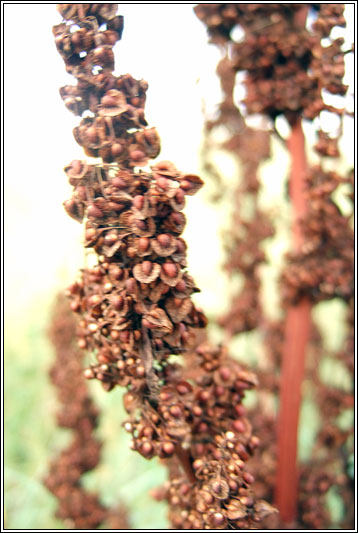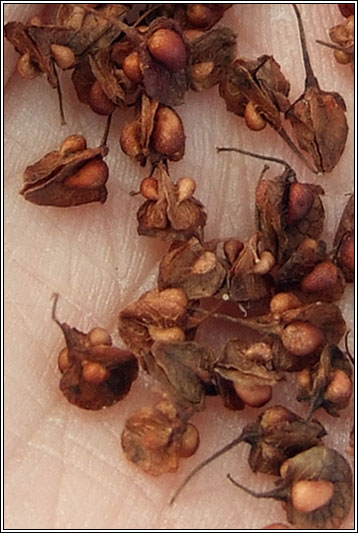 Curled Dock, Rumex crispus ssp. littoreus. Dungarvan, Co.Waterford. September 2008