Irish wildflowers




Photographs: Co. Cork

Curled Dock
Rumex crispus ssp. crispus
Copóg chatach
Family: Polygonaceae

Flowering: July-September. Perennial. Native

Greenish-white flower spikes followed by dense reddish brown seedheads. Narrow lanceolate leaves, waved or curled at edges. Height: 30-100 cm.
Abundant on waste and cultivated ground, roadsides and gardens.

Similar: Rumex crispus ssp. littoreus. On coastal shingle and dunes.
Rumex crispus ssp. uliginosus. Grows on estuarine mud.

Golden Dock (Rumex maritimus) Turns golden-yellow when fruiting. Very rare, scattered distribution in Ireland.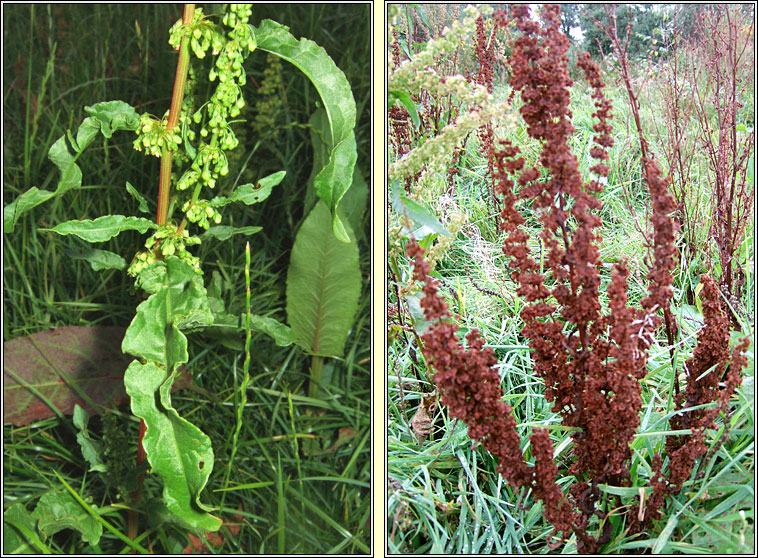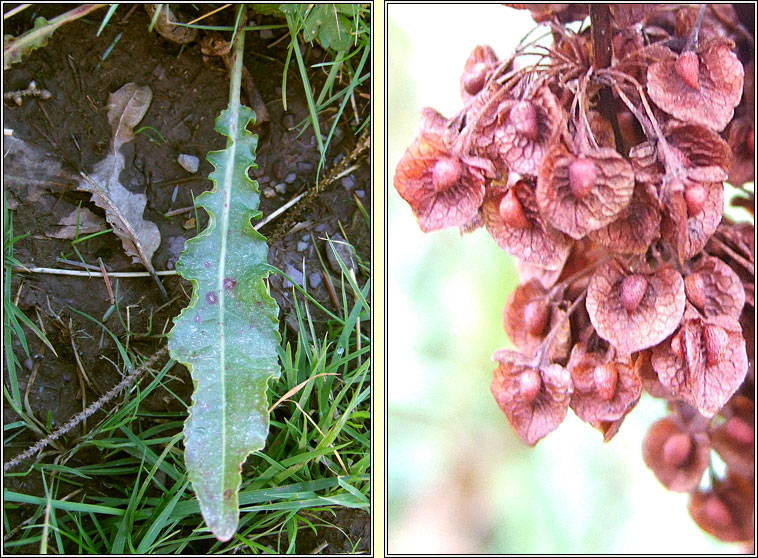 Curled Dock, Rumex crispus, Copóg chatach