Irish wildflowers




Photographs: Co. Wexford

Corky-fruited Water-dropwort
Oenanthe pimpinelloides
Dathabha ainíse
Family: Apiaceae

Flowering June - August. Perennial. Native.

Flowers are in dense terminal flat-topped umbels with bristle-like bracts and bracteolesand are followed by ribbed, cylindrical fruit with swollen corky bases. The lower leavers are twice-pinnate, the upper leaves linear. A hairless plant with solid, grooved stems and roots with rounded tubers. Height 30-80cm.

Very rare in Ireland, only found on damp ground at a few sites near the south, south-west and west coasts.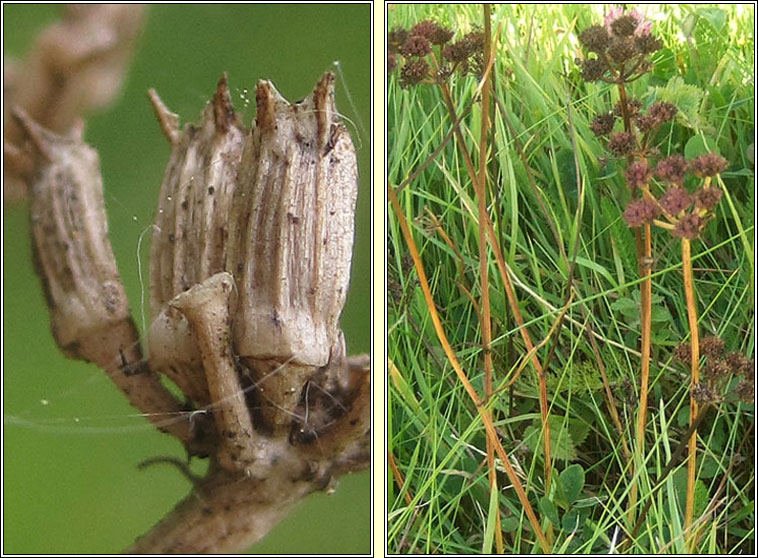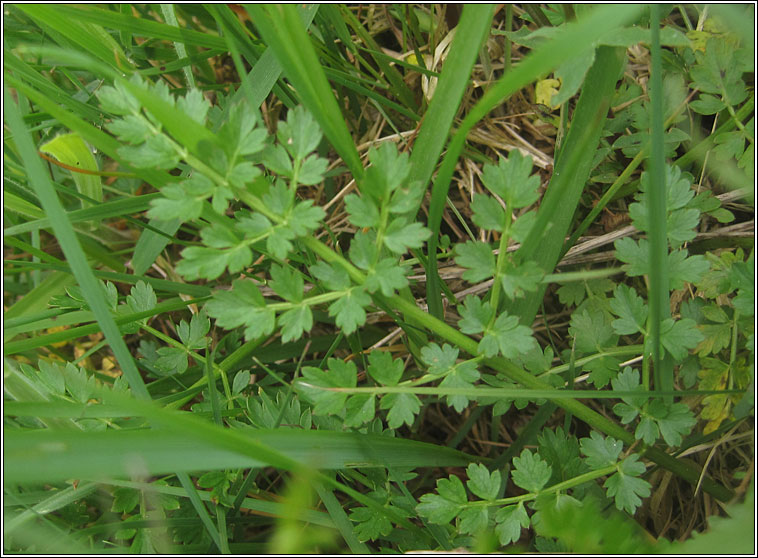 Corky-fruited Water-dropwort, Oenanthe pimpinelloides, Dathabha ainíse