Irish wildflowers




Photographs: Garrylucas, Co. Cork

Marsh Arrowgrass
Triglochin palustris
Barr an mhilltigh
Family: Juncaginaceae

Flowering May-August. Perennial. Native.

A long, narrow spike of small, short-stalked greenish flowers, the style forming a short white tuft. Followed by long, thin, erect fruit with 3 carpels, close-pressed against the stem. The grasslike long, fleshy leaves are deep-furrowed at base. Hairless, rhizomatous plant, the flowering stems to 40cm

Widespread on wet grassland, marshes, occasionally salt-marsh edges

Similar: Sea Arrowgrass, Triglochin maritima.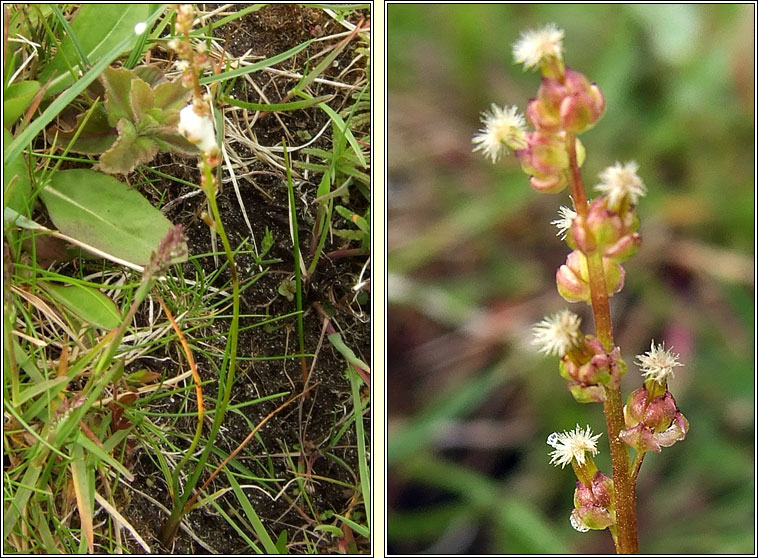 Marsh Arrowgrass, Triglochin palustris, Barr an mhilltigh