Irish wildflowers sitemap

More: Sedges, Club-rushes





Sand Sedge
Carex arenaria
Cíb ghainimh
Family: Cyperaceae

Flowering May-June, fruiting June-August. Perennial. Native.

Several yellowish-brown more/less compact spikelets on each stem. Upper spikelets with male flowers, lower with female flowers. Middle spikelets have male flowers above, female below. 2 stigmas.
Tufts of leaves, edges often inrolled. Spreading rhizomes, stems and leaf tufts widely separated, forming straight lines across the sand.

Coastal. Very common on sand-dunes, sandy shores round Ireland.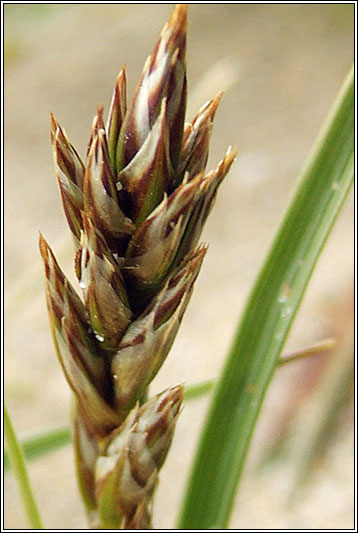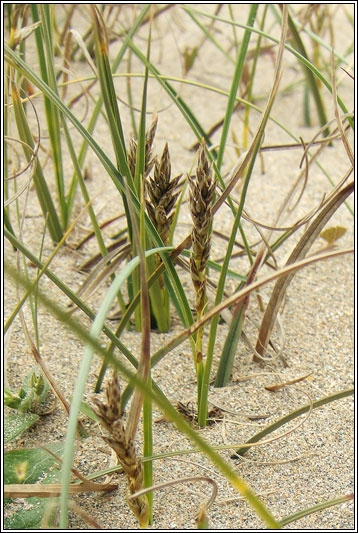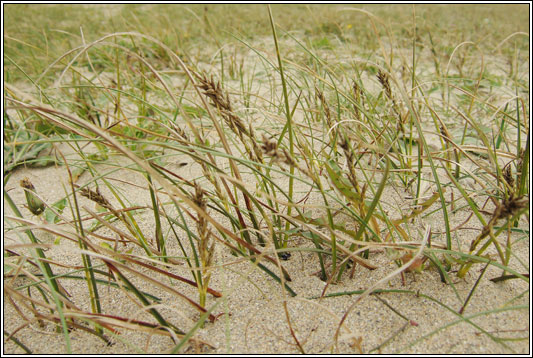 Sand Sedge. White Strand, Co.Cork