Irish wildflowers










Common Hemp-nettle
Galeopsis tetrahit
Gá búi
Family: Lamiaceae

Flowering time: July-October. Annual. Native.

Flowers can be white, pink or yellowish, with purple markings on the un-notched lower lip. Calyx is very bristly. Leaves oval, toothed, hairy. Stems are branched, erect and bristly-hairy. Height: 10-80cm.

Found on arable land, waste ground, hedge banks and disturbed road verges.

Similar: Bifid Hemp-nettle, G. bifida.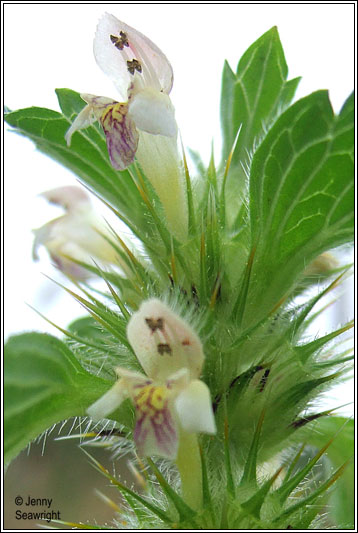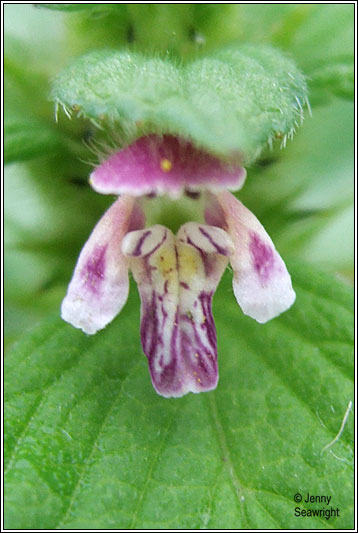 Photographs above: Ballingeary, Co.Cork. August 2007