Irish wildflowers




Photos: Barley Cove, Co.Cork





Slender Thistle / Seaside Thistle
Carduus tenuiflorus
Feochadán caol
Family: Asteraceae

Flowering June - August. Annual or perennial. Native

Dense, erect clusters of small, narrow, pale-pinkish flowerheads.
Stems narrowly branched, continuously-winged. Spiny leaves with greyish-cottony undersides. Height 20-100cm.

Mainly E and SE Irish coasts, on dry, sandy grasslands, waste ground, roadsides and sea walls. Also found inland.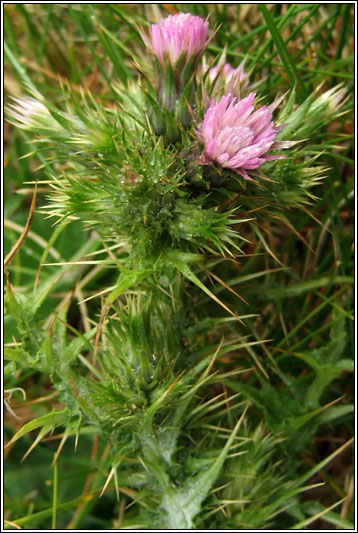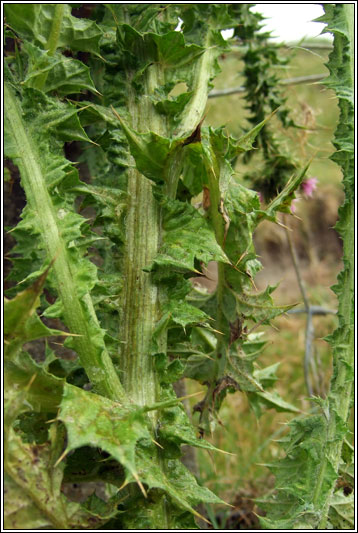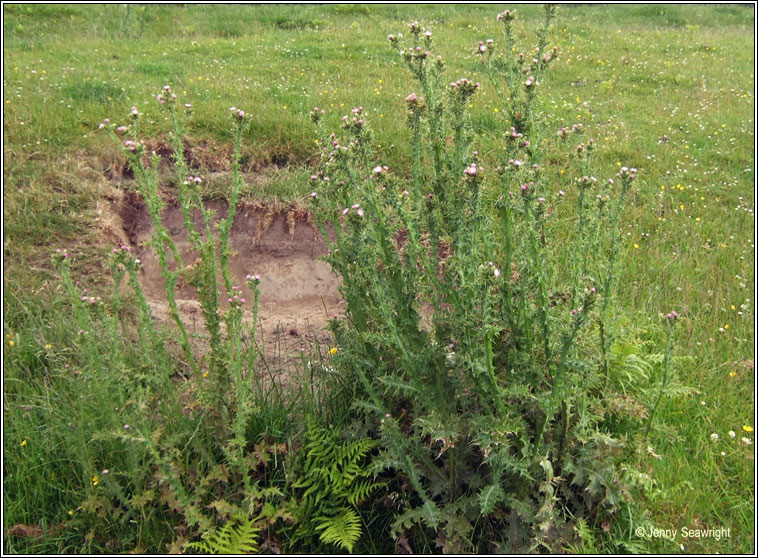 Slender Thistle, Carduus tenuiflorus. June 2009