Irish wildflowers




Photos: Ballingeary area, Co.Cork





Confused Bridewort
Spiraea x pseudosalicifolia
Family: Rosaceae

Flowering May-August. Deciduous shrub. Garden escape. Introduced.

Hybrid between Bridewort, Spiraea salicifolia and S. douglasii.
Dense, erect panicles of pink flowers followed by many-seeded but usually sterile fruit. Leaves alternate, toothed, downy. Suckers freely and can become invasive. Height to 2m+. Often confused with Bridewort.
Identified by Paul Green.

Occasional garden escape or relic of cultivation, but can be persistent in hedgerows and along roadsides.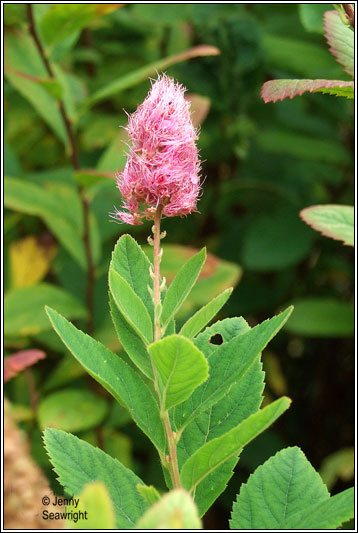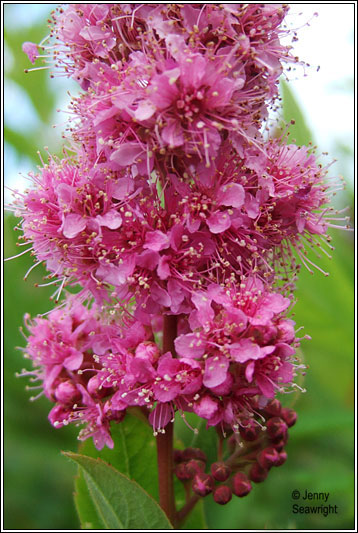 Confused Bridewort, Spiraea x pseudosalicifolia. Ballingeary, County Cork.