Irish wildflowers




Photographs: Ballingeary, Co.Cork





Bridewort
Spiraea salicifolia
Brídeach
Family: Rosaceae

Flowering time: May-August. Deciduous shrub. Garden escape. Introduced.

Panicles of small 5-petalled pink flowers, often sterile. Toothed oblong-ovate leaves, hairless, turning orange/yellow in autumn. Suckering growth habit, spreads vegetatively. Height: To 2m. Identified by Paul Green

Roadsides, riverbanks, waste ground. Garden escape, naturalised in some places.

Similar: S. x pseudosalicifolia. Downy leaves.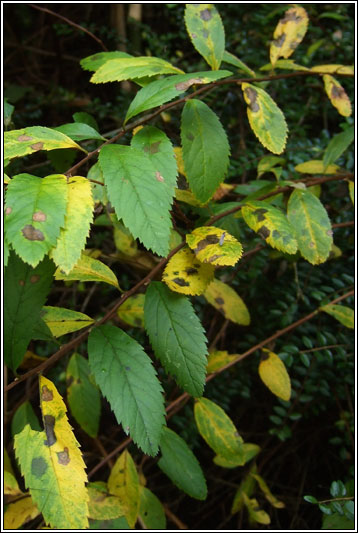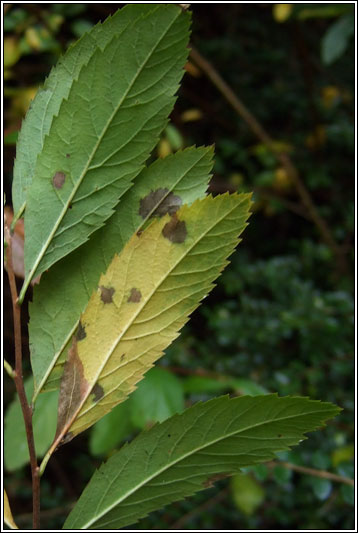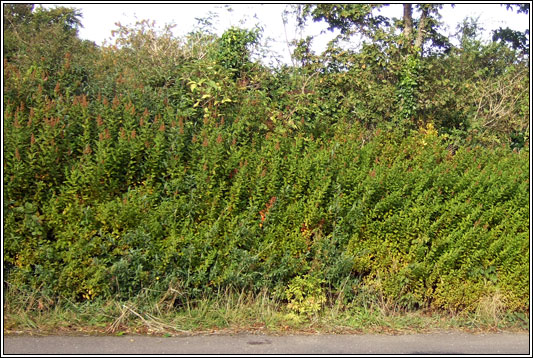 Bridewort. Ballingeary, County Cork.