Irish wildflowers



Photos: Co.Cork





Irish Marsh Orchid (var. kerryensis)
Dactylorhiza kerryensis var. kerryensis
Magairlín gaelach
Family: Orchidaceae

Native.

Identification by Ian Denholm, 2008.
Previously known as Dactylorhiza occidentalis var. kerryensis

D. kerryensis var. kerryensis has paler flowers and un-spotted leaves and is the less frequent, anthocyanin-poor variety of Irish Marsh Orchid.

Similar: Dactylorhiza kerryensis var. occidentalis is more frequent with darker flowers and spotted leaves.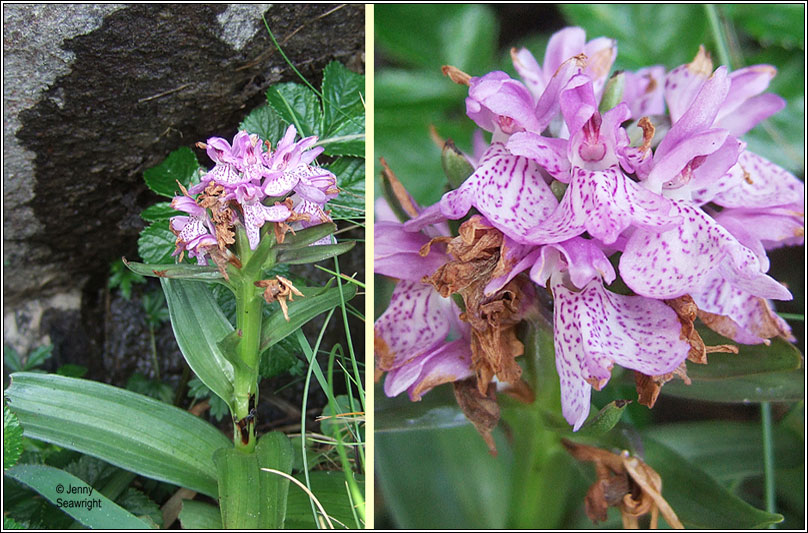 Western Marsh Orchid, Dactylorhiza occidentalis var. kerryensis. Mizen Head, Co.Cork. May 2007