Irish wildflowers




Photographs: Charles Nelson


St. Dabeoc's Heath
Daboecia cantabrica
Fraoch na haon choise
Family: Ericaceae

Flowering time: May-October. Evergreen shrub. Native.

Clusters of bell-shaped purple-pink flowers with 4 lobes. Dark green pointed, lanceolate-oblong leaves with inrolled margins. Leaves downy-white beneath, alternate. The stems are woody and straggling. Height: To 60cm.

Rocky moorland and heaths on thin acidic soils, found only in Counties Galway and Mayo. A member of the Lusitanian Flora.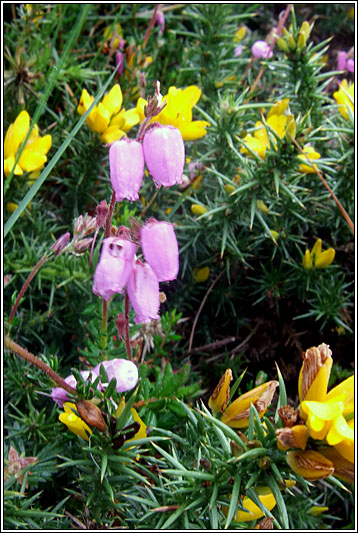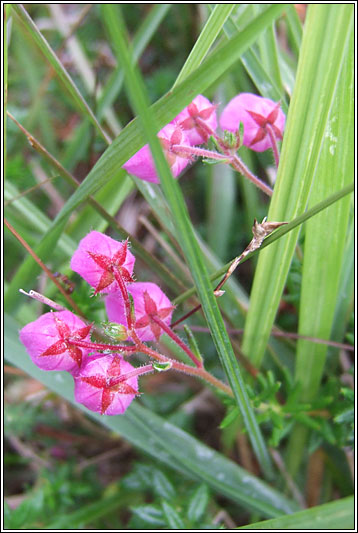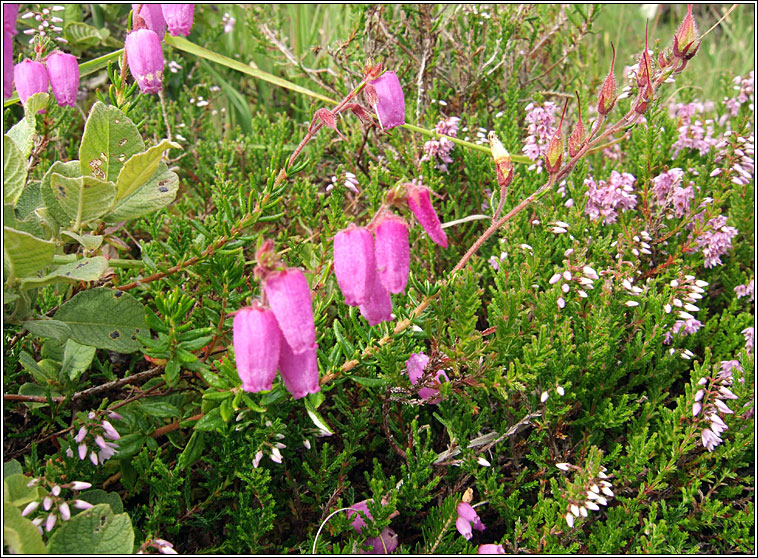 All photographs © Charles Nelson