Irish wildflowers




Photos: Aughinish, Co.Limerick



Agrimony
Agrimonia eupatoria
Marbhdhraighean
Family: Rosaceae

Flowering time: June-September. Perennial. Native.

Tall spikes of small yellow flowers, 5 usually un-notched petals. Not fragrant.
Pinnate alternate leaves, 3-6 pairs toothed leaflets, smaller intermediate leaflets.
Hooked bristles on fruit. Erect, hairy plant. Branched/unbranched. To 100cm.

Found on dry grassland, hedgerows, roadsides. Prefers calcareous soils.

Similar: Fragrant Agrimony, A.procera. Sticky glands below leaves.
Notched petals. Fragrant. Acidic soils.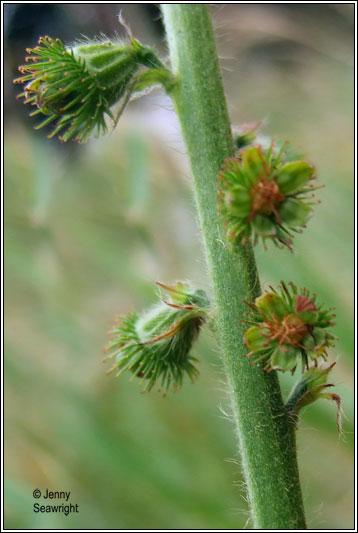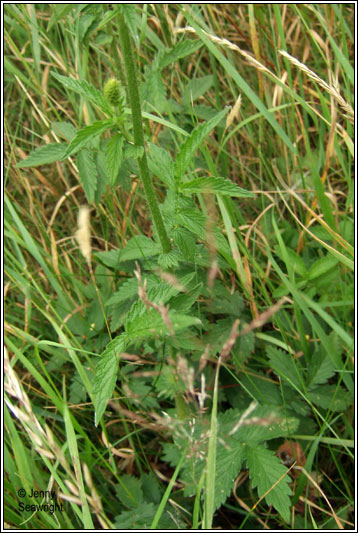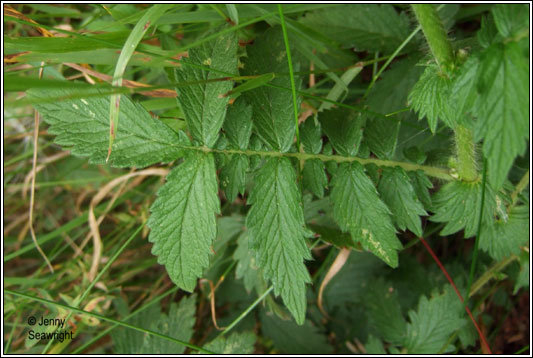 Agrimony. Aughinish, County Limerick. July 2008.