Irish wildflowers




Photographs: Macroom, Co.Cork





Danish Scurvygrass / Early Scurvygrass
Cochlearia danica
Carrán creige
Family: Brassicaceae

Flowering: February-June. Winter annual. Native.

Small mauve or white flowers, four petals. Ovoid fruit, both ends narrowed.
Fleshy leaves, basal leaves long stalked, round to triangular. Stem leaves stalked, ivy-shaped. More/less prostrate. Very variable. Usually less than 13cm high.

Usually coastal, sea cliffs, also edge of saltmarshes, beaches, walls and pavements in coastal towns. S coast, also NE and E coasts. Inland along motorway between Dublin and Belfast and motorways in N Ireland.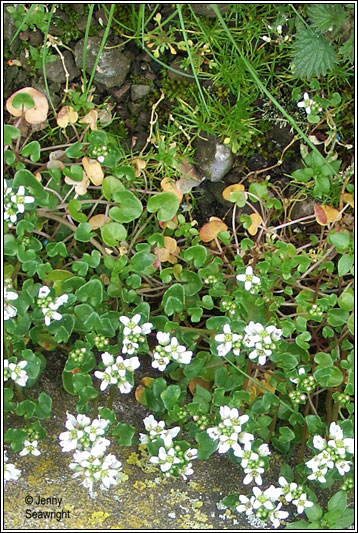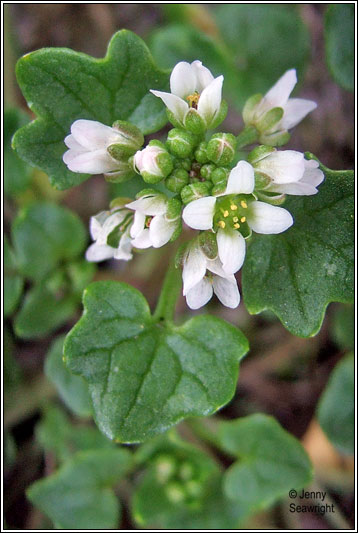 Photographs above: Macroom, Co.Cork. March 2007