Irish wildflowers










Trailing Tormentil
Potentilla anglica
Néalfartach shraoilleach
Family: Rosaceae

Flowering time: June-September. Perennial. Native.

Solitary yellow flowers, 4 or 5 petals. Usually 20+ carpels.
Leaves usually tri-foliate, can also be palmate. Shorter stalk on upper leaves,
lower leaves longer stalked. Persistent basal rosette. Trailing stems, rooting
at tips. Spread: To 80 cm. Frequently hybridises with Tormentil, P. erecta.

Fairly frequent. Paths, banks, roadsides.

Similar: Creeping Cinqeufoil, P. reptans.
5-petalled flowers and 5-toothed leaflets.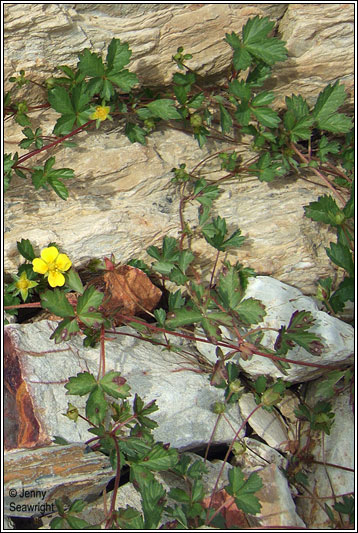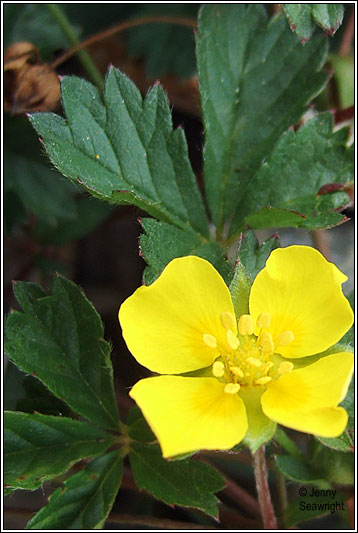 Photographs above: Dirk Bay, Cloakilty, Co.Cork. September 2007