Irish wildflowers










Creeping Thistle
Cirsium arvense
Feochadán reatha
Family: Asteraceae

Flowering time: July-September. Perennial. Native.

Short-stalked pink-mauve flowers, sometimes white. Bracts spine-tipped.
Deeply pinnate, grey-green leaves, toothed lobes. Margins very prickly.
Creeping, spreading rootstock. Erect un-winged stems. Height: To 100cm.

Roadsides, waste-ground, grassland, arable land. Can be very invasive.
Abundant throughout Ireland.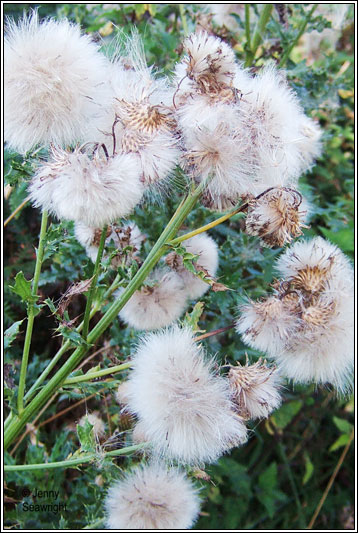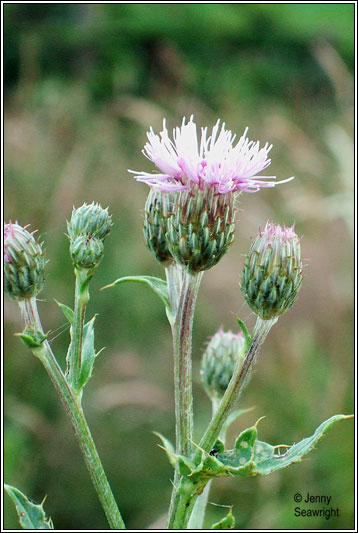 Photographs above: Creeping Thistle. Ballingeary, Co.Cork. September and July 2007