Irish wildflowers




Photographs: Ballingeary, Co.Cork





Field Pansy
Viola arvensis
Lus croí
Family: Violaceae

Flowering time: April-October. Annual. Native.

Creamy-yellow flowers, sometimes streaked pale violet. Sepals longer than the petals. Corolla usually shorter than calyx. Conspicuous stipules, narrow lobes.
Oval leaves, blunt-toothed. Weak, erect or decumbent stems. Height to 40cm.

Arable, wasteground. Frequent in the SE, less common W Ireland.

Similar: Sand Pansy, V. tricolor spp. curtsii.
Yellow/white flowers. Coastal perennial. Native.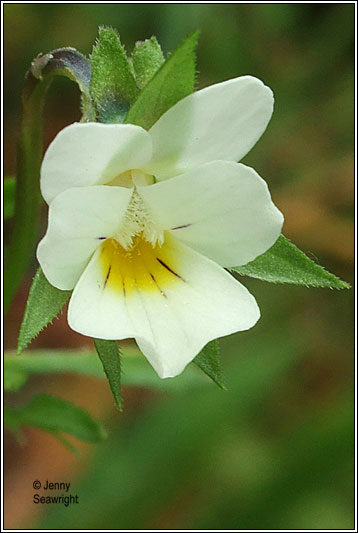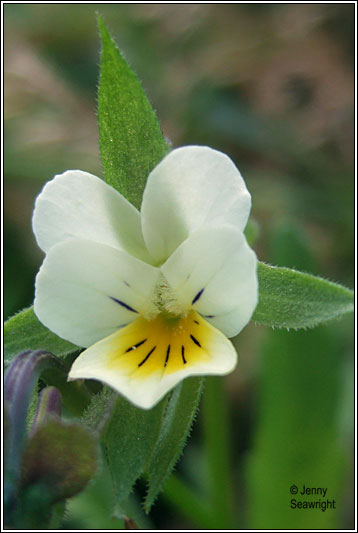 Photographs above: Ballingeary, Co.Cork. Left: June 2007, right: August 2007