Irish wildflowers Sitemap

More: Grasses





Greater Quaking-grass
Briza maxima

Family: Poaceae

Flowering June-July. Annual. Introduced.
Photographed by John Diggin in Cork city, June 2010

Similar to Common Quaking-grass, Briza media but the flowerheads have fewer, larger (10-20mm), oval-shaped spikelets. The lemmas and glumes are also oval. Narrow leaves with blunt, torn ligules. Height to 50cm.

A Mediterranean species very rarely recorded in Ireland on dry waste ground.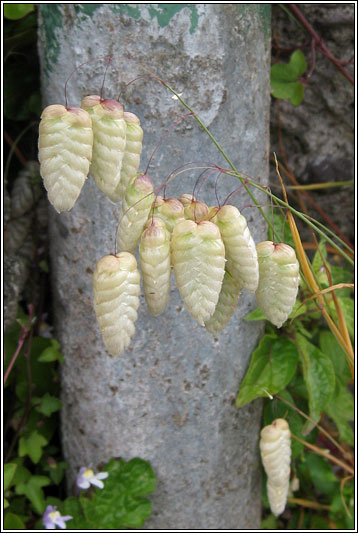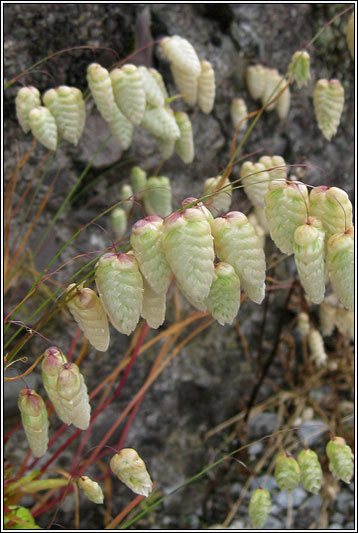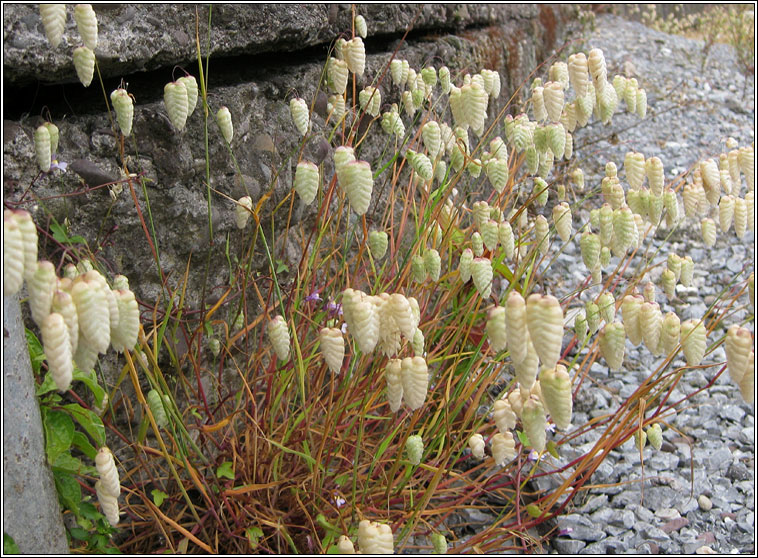 Greater Quaking-grass, Briza maxima. June 2010. Images © John Diggin