Irish wildflowers Sitemap

More: Grasses





Wood Millet
Milium effusum
Muiléad coille
Family: Poaceae

Flowering May-July. Perennial. Native.

Shiny pale-green or purplish flowerheads with spreading branches, the spikelets single flowered and egg-shaped. Broad, flat, hairless leaves with blunt-pointed, long ligules. Graceful, tufted growth, height 60-150cm.

Found in damp, deciduous, rocky woodland and on shady banks. Prefers heavy, calcareous soils and is sometimes an indicator of old woodlands. Rare, scattered distribution in Ireland.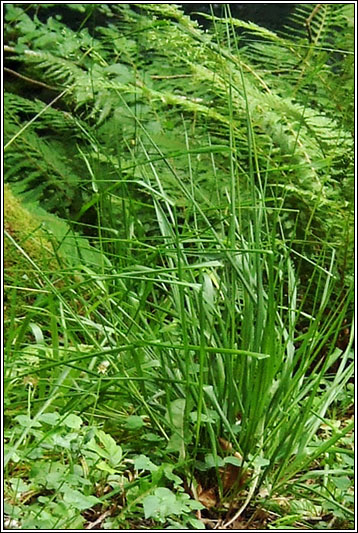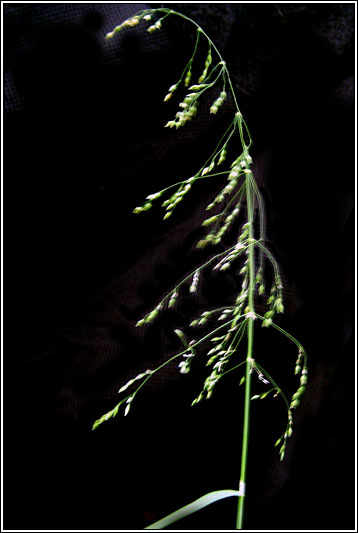 Wood Millet. County Waterford. June 2008