Irish wildflowers Sitemap

More: Grasses





New Zealand Wind-grass / Pheasant's tail grass
Anemanthele lessoniana (Stipa arundinacea)
Family: Poaceae

Flowers June - September. Evergreen perennial. Garden escape

Long, open panicles of purple-green flowers followed by curled, wispy seedheads. Leaves flat or in-rolled, green with red-brown and gold colouring. Brown-green stems become brighter in late summer and autumn, turning orange or reddish. Clump forming. Height to 1.3m.

Grows in full sun or partial shade but prefers well-drained moist soils. Frost-hardy. Occasional garden escape.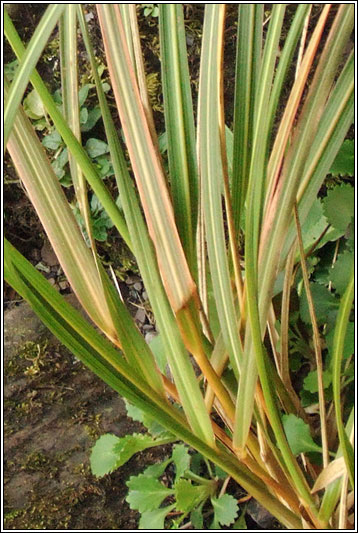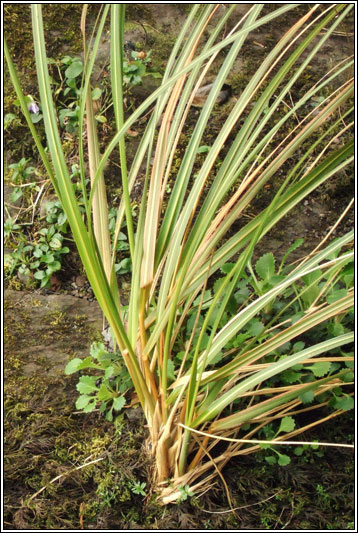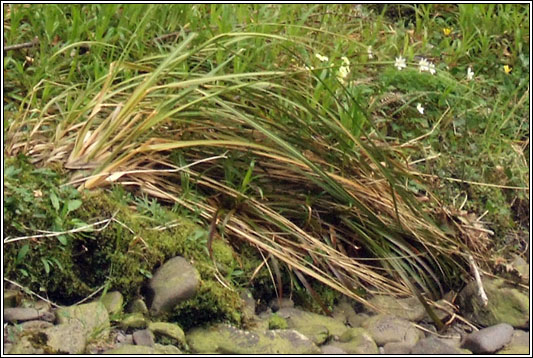 New Zealand Wind-grass. Glengarriff woods, Co.Cork. April 2008