Irish wildflowers Sitemap

More: Grasses





Water Bent
Polypogon viridis

Family: Poaceae

Flowering June - September. Perennial. Introduced.
Identified by Paul Green

Dense but interupted panicles of pale green to purplish flowers, the glumes and lemma without awns. Trailing stems, 60-100cm, rooting at nodes. Ligule is oblong with a lobed membrane. A short-lived, stoloniferous perennial, often flowering in first year.

First recorded in Ireland in 1998-2000, self-seeding at the base of walls in Fairview, Dublin. Since then it has also been recorded from Co. Limerick and Co. Wexford.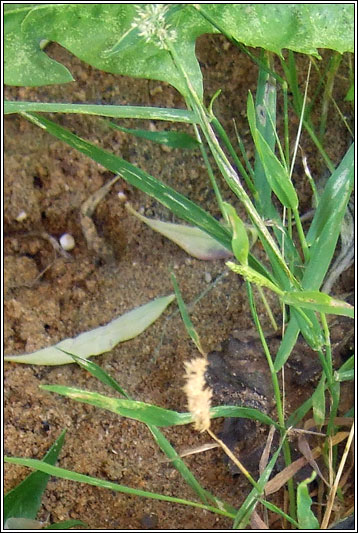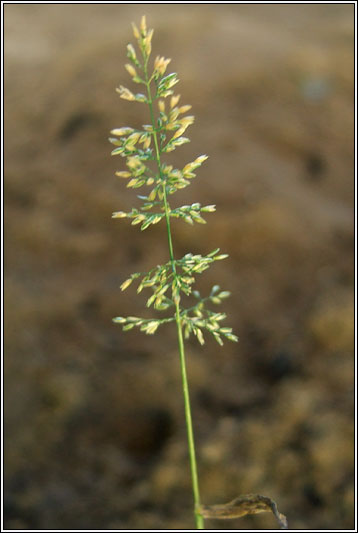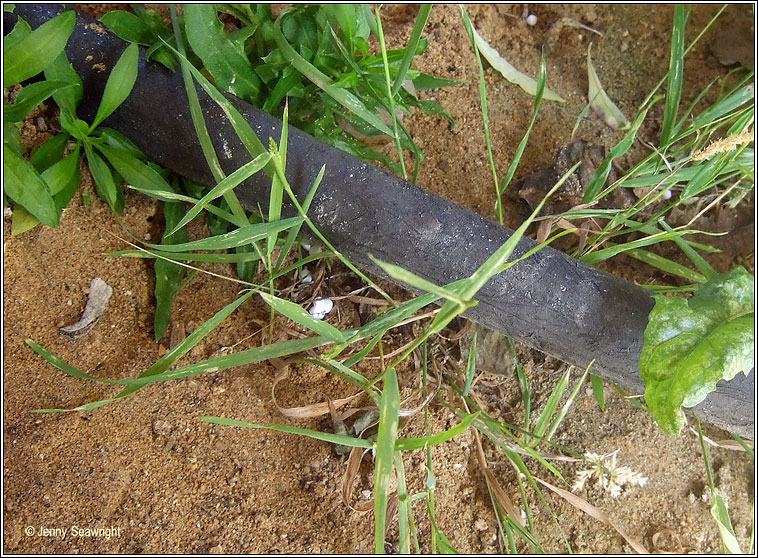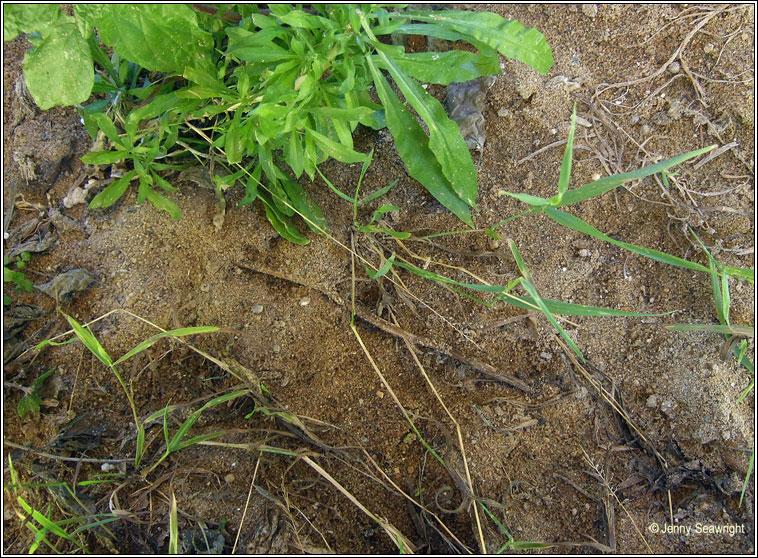 Water Bent, Polypogon viridis. Co. Wexford, September 2010