Irish wildflowers Sitemap

More: Grasses





Common Saltmarsh-grass
Puccinellia maritima
Féar muirisce
Family: Poaceae

Flowering July-August. Perennial. Native.

Branched, +/- spreading flowerheads with erect, purplish spikelets. Stamens with large anthers, 2-2.8mm long. Narrow, inrolled, greyish-green leaves with short, blunt ligules. Forms large, +/- prostrate swards by means of creeping stolons.

Widespread on salt-marshes round the Irish coast, often the dominant species in the lower and middle marsh.

Similar: Borrers Saltmarsh-grass, P. fasciculata.
Much smaller plant forming separate, tufted clumps. Tiny anthers. Rare, S and SE Irish coasts.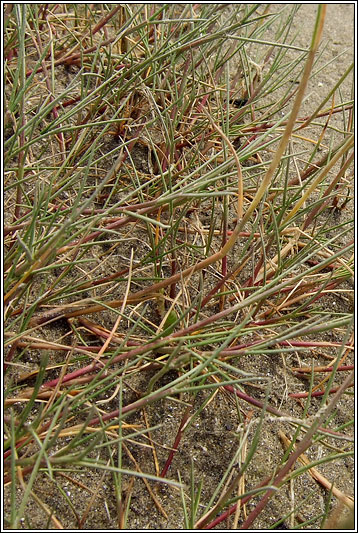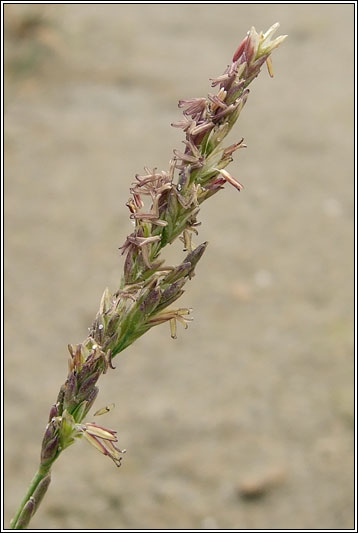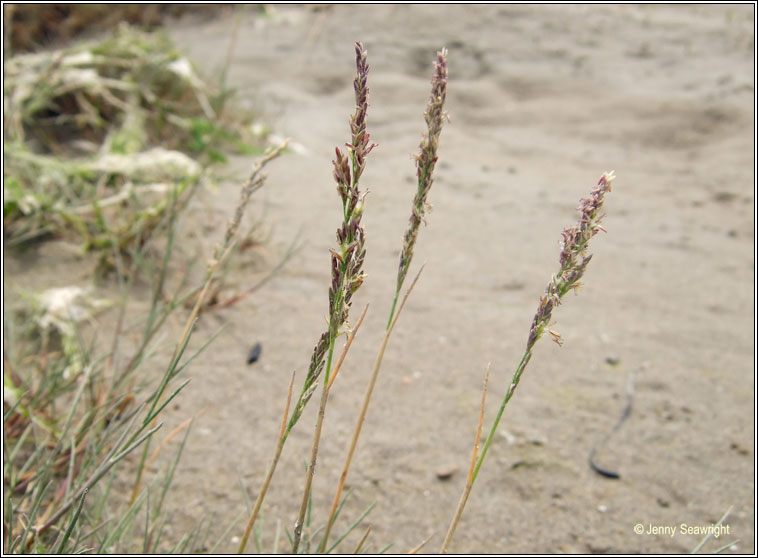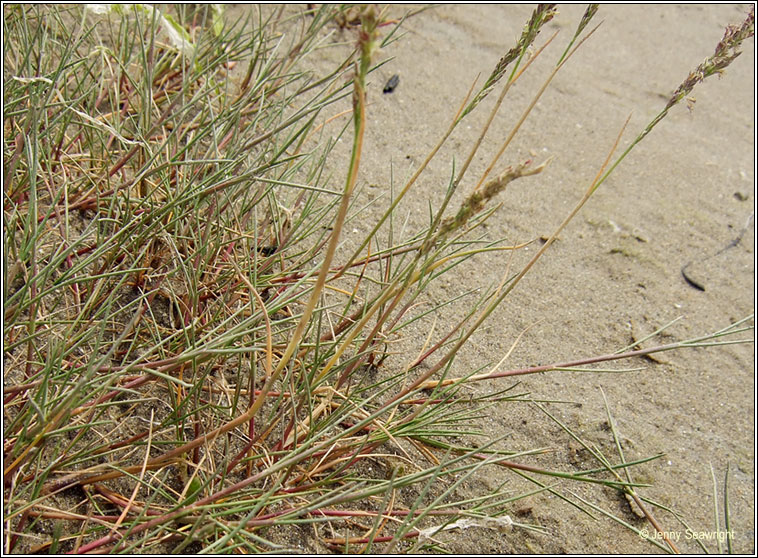 Common Saltmarsh-grass. County Cork. June 2008