Irish wildflowers Sitemap

More: Grasses







Bread Wheat
Triticum aestivum
Family: Poaceae

Flowering June - July. Annual. Introduced.

Flowerheads with stalkless spikelets at each node. Blunt, broadly-oval glumes and lemmas. Stout, hollow stems, height to 1m+.

Introduced, can be moderately frequent on roadsides, waste ground and rubbish dumps and near ports. Occasionally found as a relic of cultivation.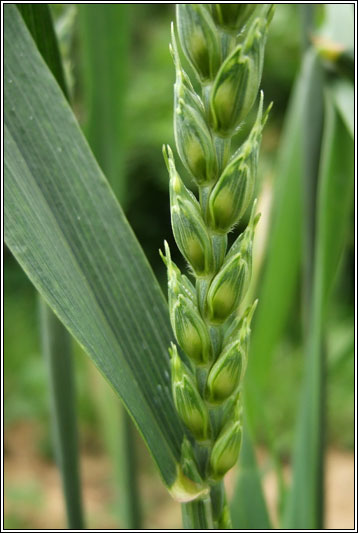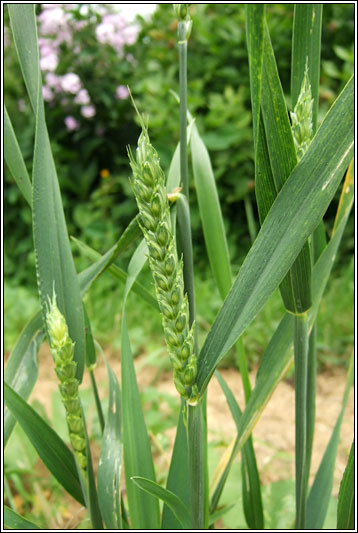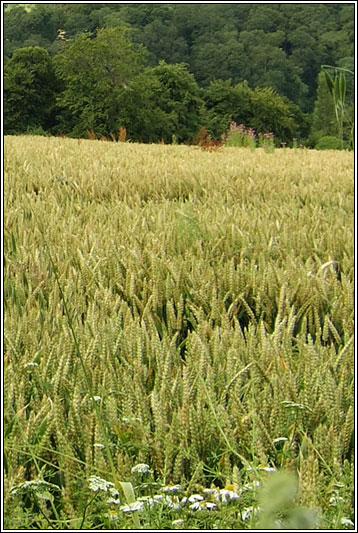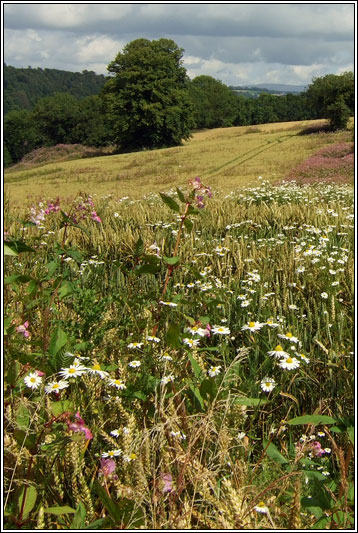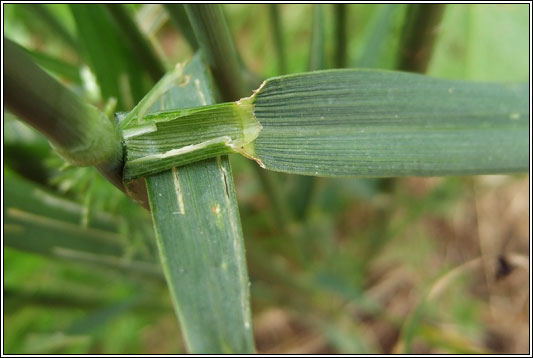 Bread Wheat. June and July 2008