Irish wildflowers










Ling / Heather
Calluna vulgaris
Fraoch mór
Family: Ericaceae

Flowering time: July-September. Evergreen shrub. Native.

Dense pinky-purple terminal flower spikes. Sepal-like bracts at flower bases.
Corolla-like calyx of 4 pinkish sepals, corolla within, 4 triangular lobes.
Oblong leaves stalkless, crowded, overlapping. Opposite, erect.
Bushy, erect, many stemmed shrub. Height: 20-100 cm

Dryer areas of acidic heaths, moors and bogs.
Abundant.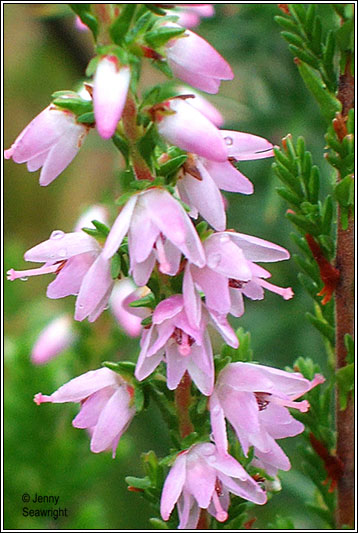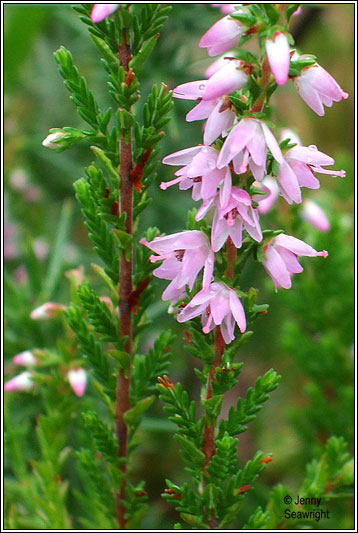 Photographs above: Ballingeary, Co.Cork. July 2007