Irish wildflowers




Photographs: County Cork





Red Bartsia
Odontites vernus
Hocas tae
Family: Scrophulariaceae

Flowering time: June-August. Hemiparasitic annual. Native.

Reddish-pink flowers, two-lipped, in terminal leafy spike.
Hairy seed capsule. Lanceolate leaves un-stalked, toothed, opposite.
Branched, hard stems. Erect downy plant, very variable. Height: To 50 cm
Two sub-species recognized, some Irish plants intermediate between the two.

Wasteland, roadsides, stony arable land.
Abundant throughout Ireland.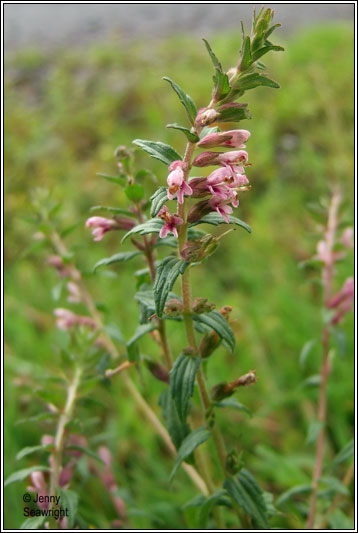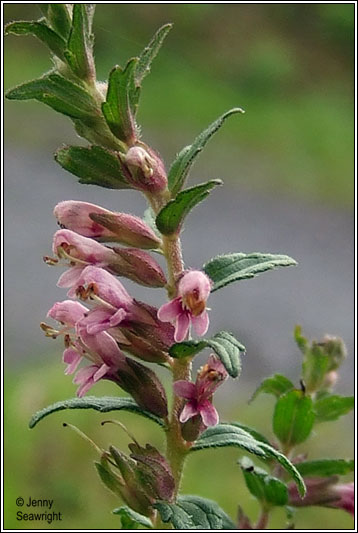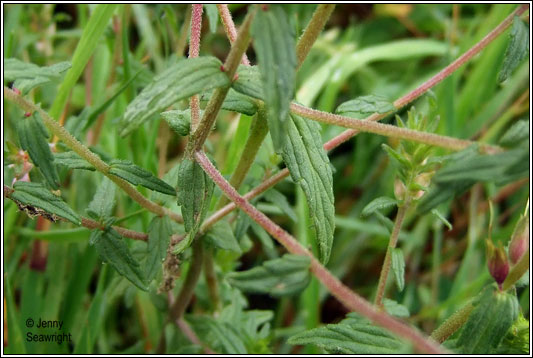 Red Bartsia. Ballingeary area, County Cork. August 2008.