Irish wildflowers




Photos: Foynes Port, Co. Limerick

White Melilot
Melilotus albus
Crúibín cait bán
Family: Fabaceae

Flowering June - August. Annual or biennial. Introduced.

Very similar to Tall Melilot, M. altissima but with white flowers, the wings and keel +/- equal. Fruit are brown and hairless when ripe with a netted pod. Erect growth, height to 1.5m

Occasional casual on disturbed and waste ground where it can be locally abundant. Scattered distribution in Ireland, often coastal.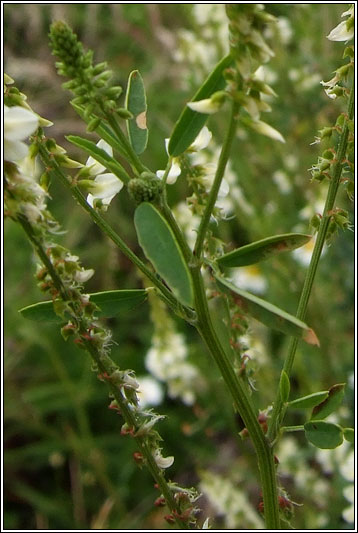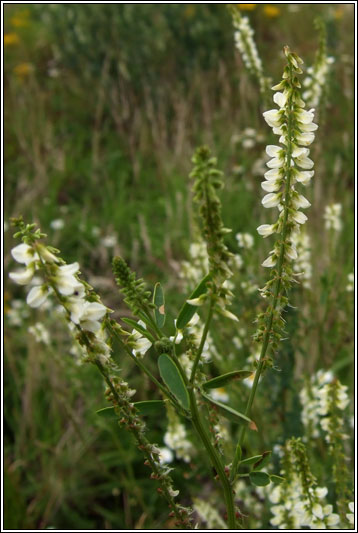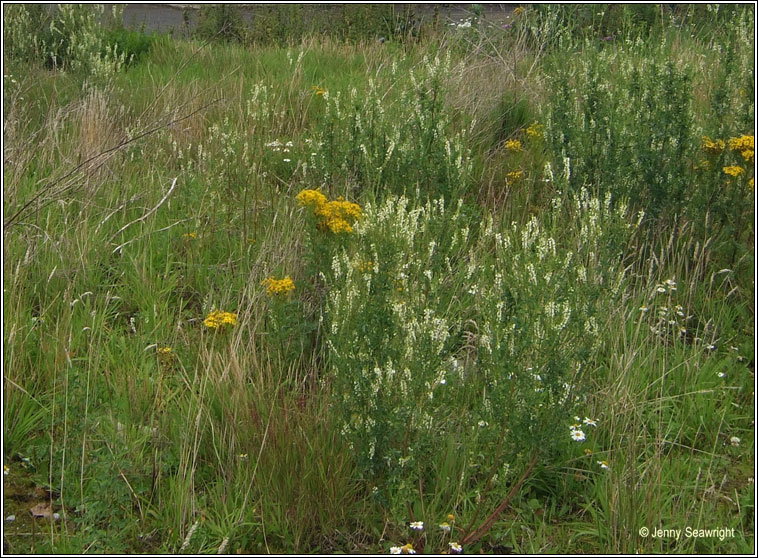 White Melilot. August 2010