Irish wildflowers




Photos: Foynes Port, Co.Limerick

Narrow-leaved Ragwort
Senecio inaequidens
Family: Asteraceae

Short-lived perennial. Introduced wool-alien.

Yellow flowers, petals wider spaced than Common Ragwort, S. jacobaea.
Bright green leaves are linear, +/- entire, sessile, the leaf margins irregularly toothed. Lower stems woody. Branched, sprawling growth habit, height to 80cm.

Rare casual on waste ground, roadsides and railway lines near ports, possibly introduced with wool shoddy. First recorded in Ireland in 1999 (NI).
Native of South Africa, widely naturalised in Europe.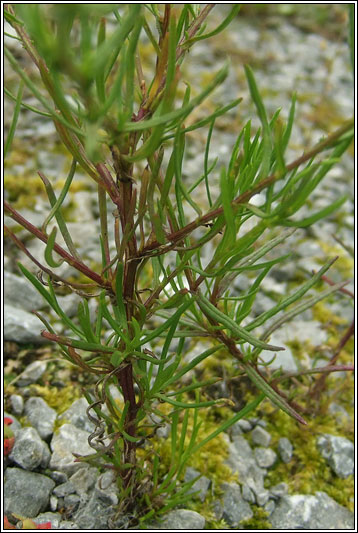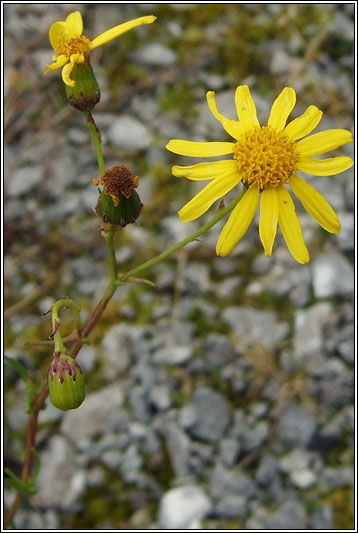 Narrow-leaved Ragwort. August 2010