Irish wildflowers




Photos: Foynes Port, Co.Limerick

Hairy Rocket
Erucastrum gallicum
Family: Brassicaceae

Annual or biennial. Introduced.

Four-petalled pale-yellow flowers, the sepals +/- erect. Fruit 2-4.5cm, beak seedless. Stem leaves +/- deeply-pinnately lobed. Stems erect, height to 60cm.

Infrequent casual on waste ground and roadsides, usually near ports. Possibly introduced with animal feed. Native of central Europe and the Pyrenees, widely naturalised elsewhere in Europe and in N. America.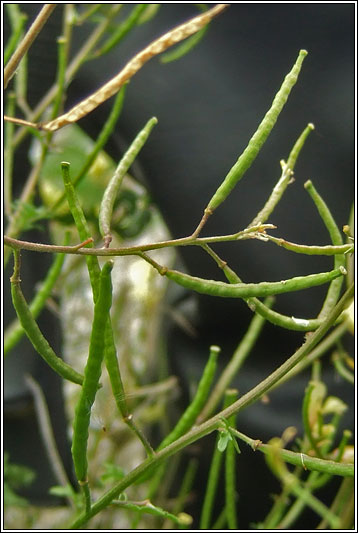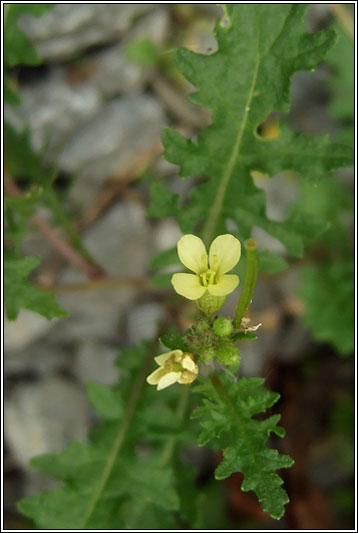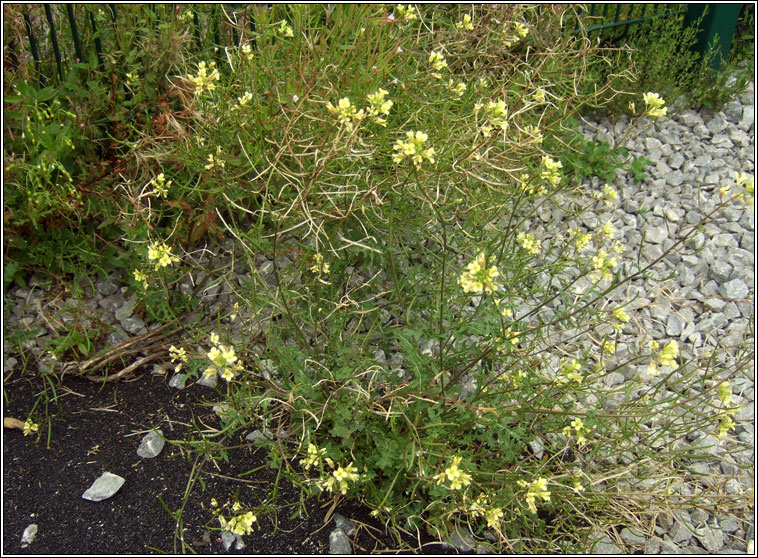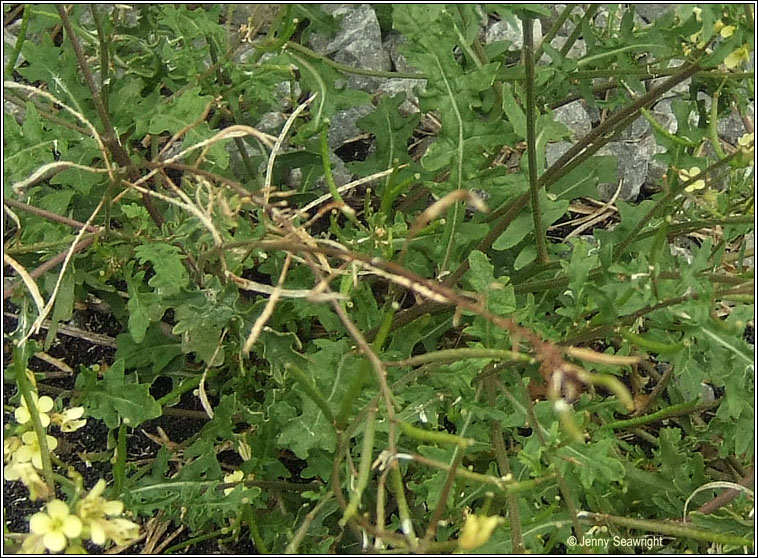 Hairy Rocket. September 2010