Irish wildflowers




Photos: Co. Wexford

Perennial Glasswort
Sarcocornia perennis
Lus gloine buan
Family: Chenopodiaceae

Flowering August - September. Perennial. Native.

Very small flowers in groups of three in leaf-axils, central flower most prominent. Forms large tussocks, stems woody at base, ascending green to orange-yellow shoots. Flowering and non-flowering shoots present. Height to 30cm.

Very rare, on tidal mud in coastal salt-marsh, Co. Wexford

Similar: Glassworts, Salicornia agg.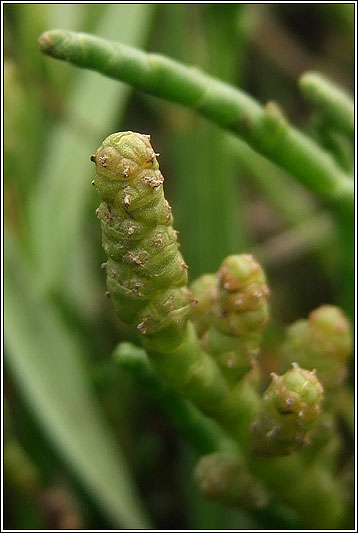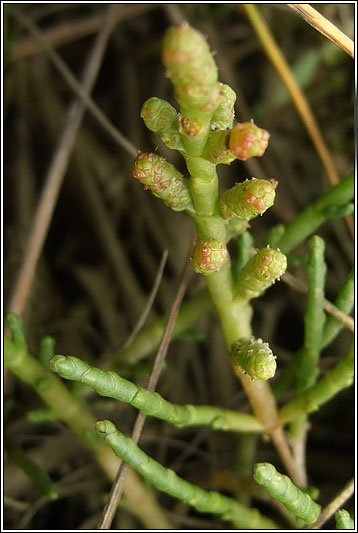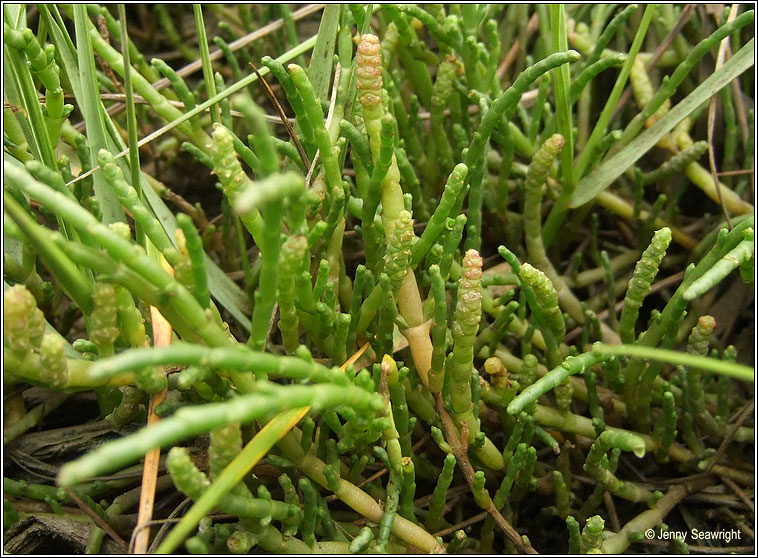 Perennial Glasswort. September 2010