Irish wildflowers




Photos: Co. Wexford



Wild Clary
Salvia verbenaca
Tormán
Family: Lamiaceae

Flowering May - August. Perennial. Native.

Loose spikes of two-lipped, purplish-blue flowers, usually in whorls of 6. Smaller, non-opening corollas hidden in calyx. Basal rosette of stalked oblong-oval leaves, irregularly deep-toothed, wrinkled. Few, stalkless stem leaves. Slightly sage-scented, height 30-80cm.

Dry, +/- base-rich dunes, grasslands and roadsides. Rare, only S, E Irish coasts.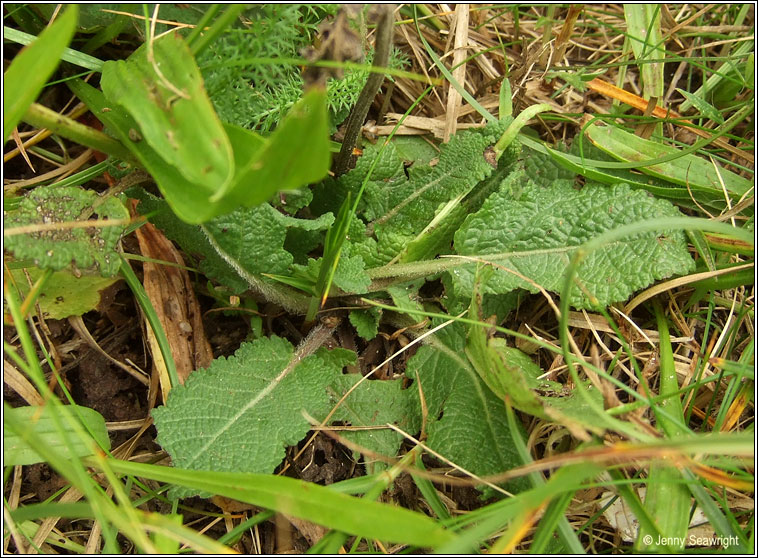 Wild Clary. September 2010