Irish wildflowers




Photos: Co. Wexford



Annual Wall-rocket / Stinkweed
Diplotaxis muralis
Ruachán buí
Family: Brassicaceae

Flowering June-September. Annual / short-lived perennial. Probably introduced

Four-petalled lemon-yellow flowers, fruits narrowed at both ends. Stalked, pinnate leaves, mainly basal with unpleasant smell. Erect or spreading growth, 15-40cms.

Sccattered distribution in Ireland, occasional on dry waste ground, roadsides and railway banks.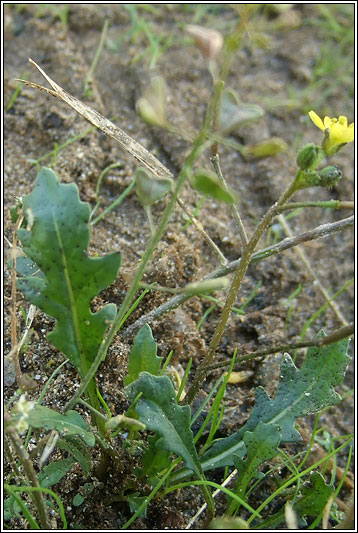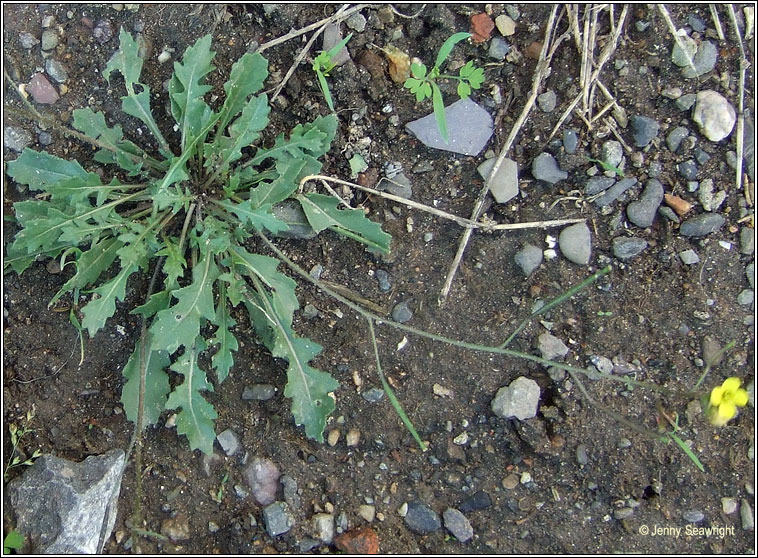 Annual Wall-rocket. September 2010