Irish wildflowers sitemap




Photos: Co. Wexford



Common Meadow-rue
Thalictrum flavum
Rú léana
Family: Ranunculaceae

Flowering June - August. Perennial. Native.

Compact inflorescence with dense clusters of small, erect, whitish flowers with yellow stamens. Leaves 2-3 pinnate, the leaflets wedge-shaped. Height 50-100cm.

Marshy fields, fens and riverbanks. Occasional, mainly central Ireland.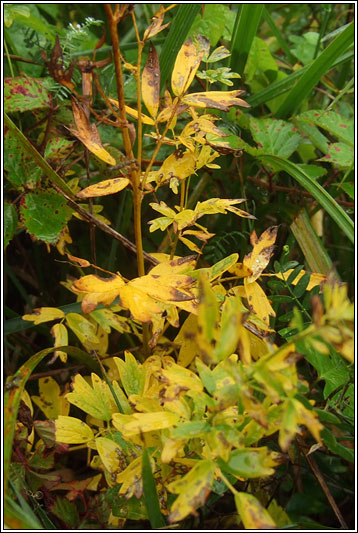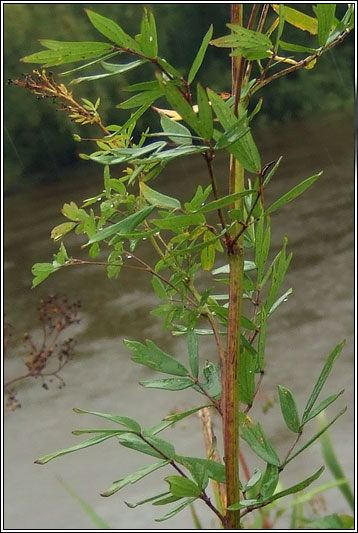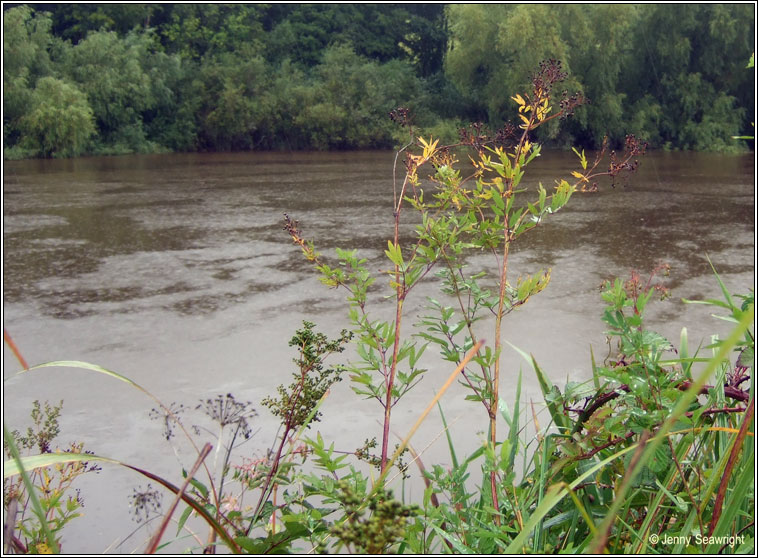 Common Meadow-rue. September 2010