Irish wildflowers




Photos: Co. Wexford

Dwarf Spurge
Euphorbia exigua
Spuirse bhocht
Family: Euphorbiaceae

Flowering June - September. Annual. Probably introduced.

Flowers are very similar to those of Petty Spurge, E. peplus but smaller. Triangular-lanceolate bracts, crescent-shaped glands. Fruit capsule not keeled. Unstalked, narrow, greyish-green leaves. Height 5-15cm.

Found on arable and waste ground, prefers calcareous soils. Central and SE Ireland, rare, declining.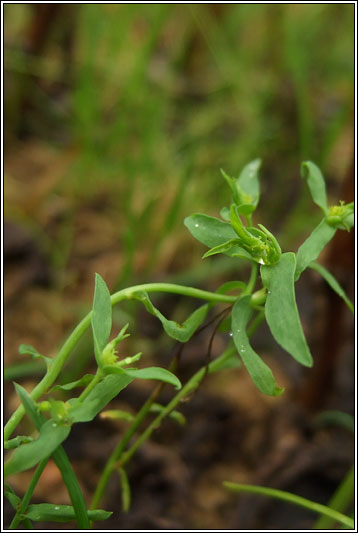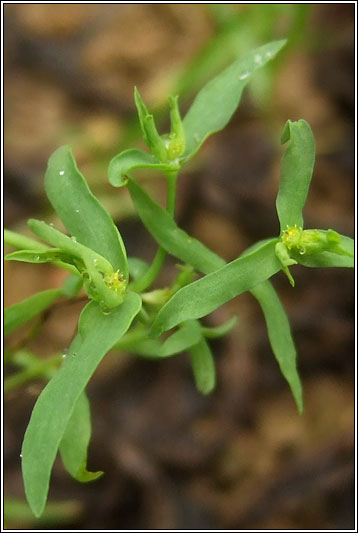 Dwarf Spurge. September 2010