Irish wildflowers




Photos: Co. Wexford



Annual Knawel
Scleranthus annuus
Cabhair Mhuire
Family: Caryophyllaceae

Flowering June - August. Annual or biennial. Native.

Minute flowers without petals, five greenish sepals edged with white. Flowers terminal and in leaf axils. Pairs of linear-pointed leaves. Low, spreading plant, usually annual.

Very rare, found on dry gravel or sandy tracks, waste ground, arable land.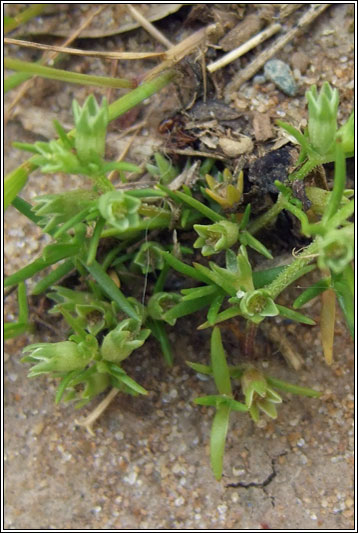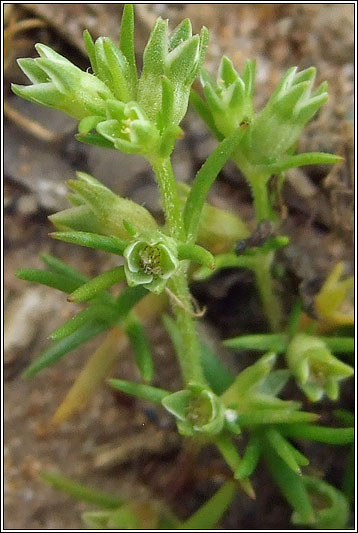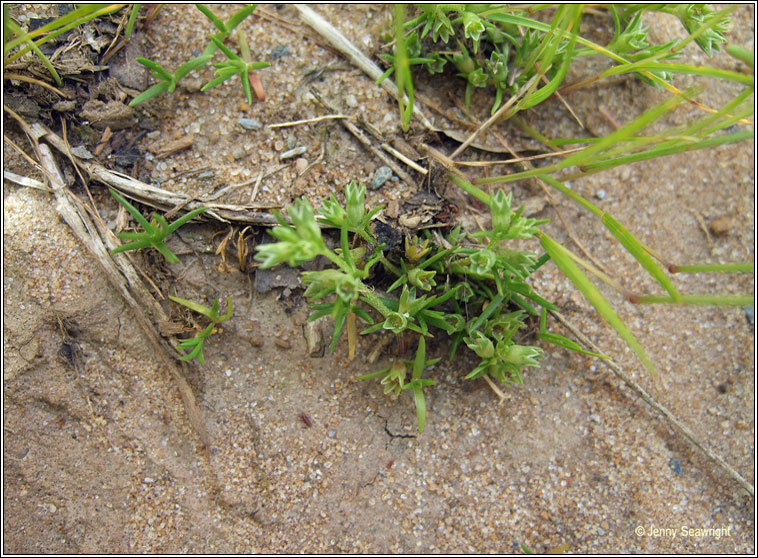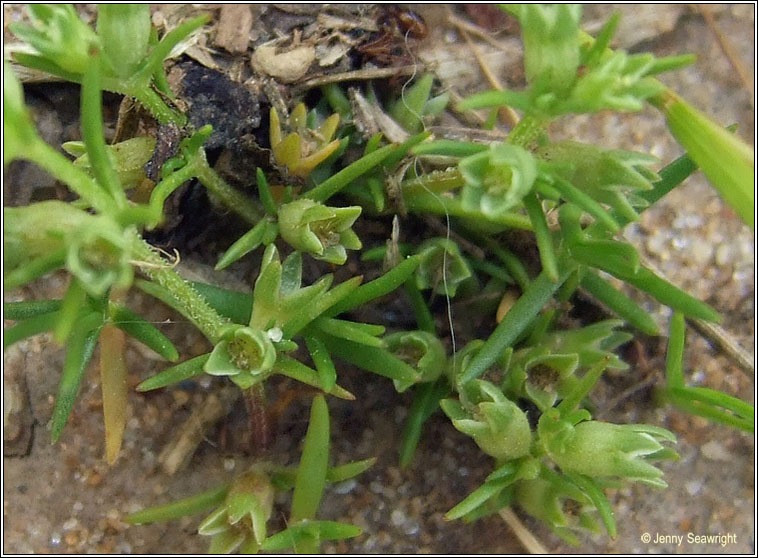 Annual Knawel, Scleranthus annuus. June 2010