Irish wildflowers




Photos: Co. Wexford

Heath Cudweed / Wood Cudweed
Gnaphalium sylvaticum
Gnamhlus móna
Family: Asteraceae

Flowering July - September. Short-lived perennial. Native.

Leafy, erect, narrow spikes of pinkish-brown flowerheads, florets with blunt involucral bracts. Basal rosette and lower leaves stalked, all leaves hairless above, undersides white-wooly, single-veined. Short, leafy runners. Height 8-50cm. Leaf rosettes could be confused with those of Ribwort Plantain, Plantago lanceolata

Dry, acidic, sandy or gravelly soils; tracks, forestry rides, heaths. Rare, decreasing.
Similar: Marsh Cudweed, Gnaphalium uliginosum.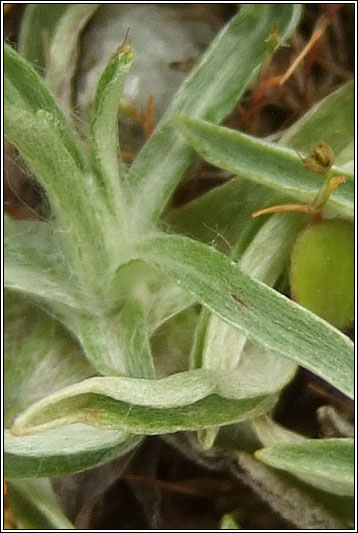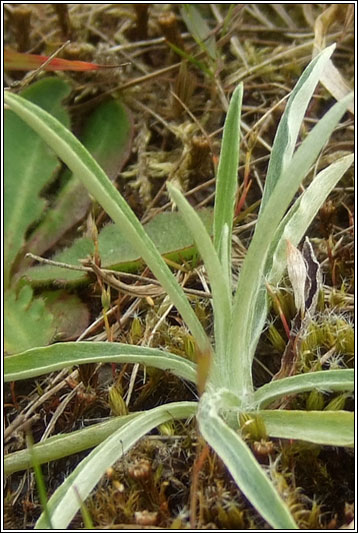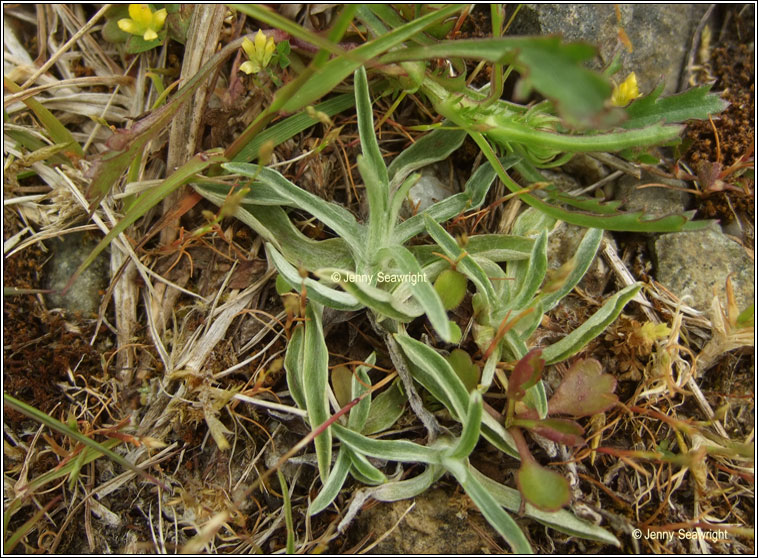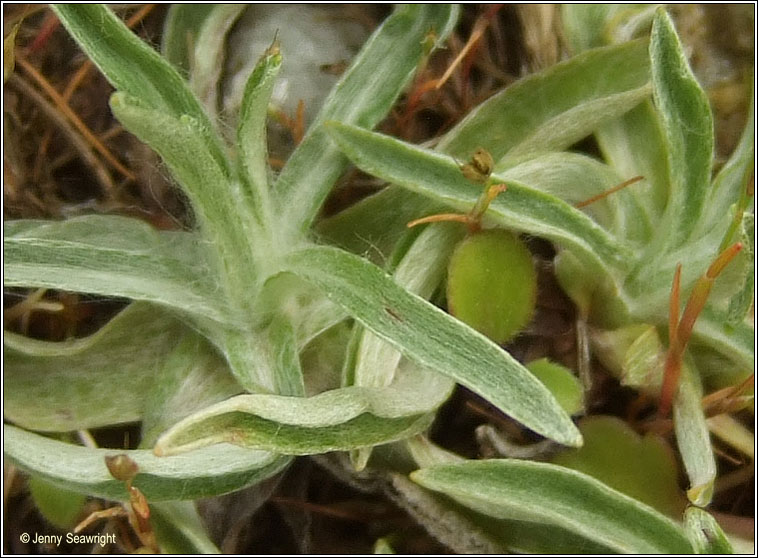 Heath / Wood Cudweed, Gnaphalium sylvaticum. June 2010