Irish wildflowers




Photos: Co. Wexford



Small-flowered Catchfly
Silene gallica
CoireŠn Francach
Family: Caryophyllaceae

Flowering June - September. Annual. Probably introduced.

Spike-like inflorescence, white flowers with notched, often red-spotted, petals and three styles. Lower leaves spoon-shaped, upper leaves narrow-lanceolate. Stems erect, branched. Sticky, glandular hairs. Height 15-40cm.

Rare, found on open, sandy, arable and waste ground.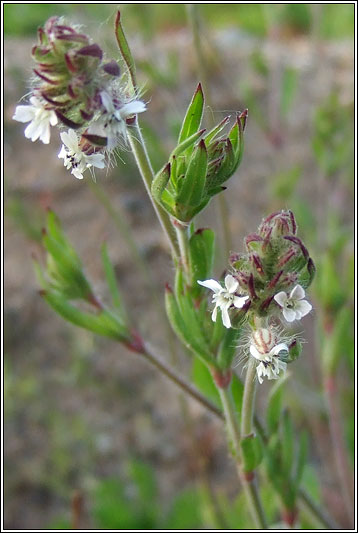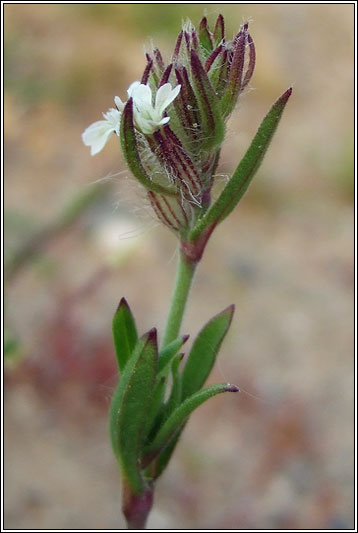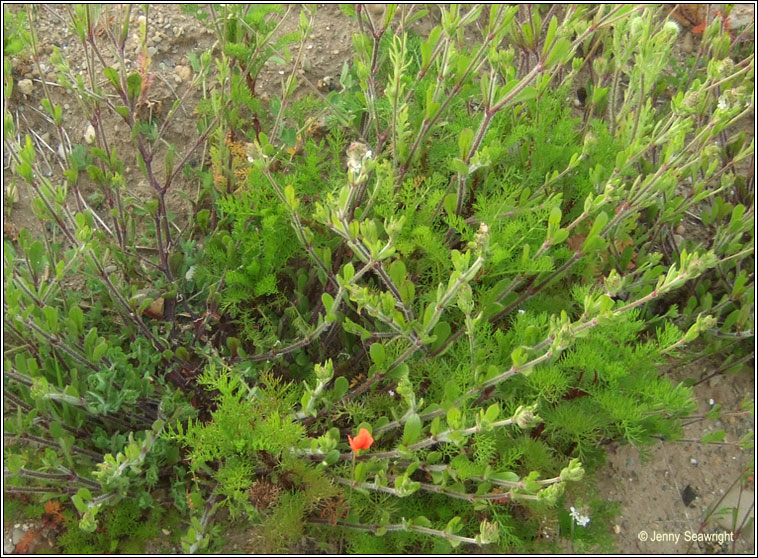 Small-flowered Catchfly, Silene gallica. June 2010