Irish wildflowers








Cross-leaved Heath
Erica tetralix
Fraoch naoscaí
Family: Ericaceae

Flowering time: June-August. Evergreen shrub. Native.

Waxy pink flowers in terminal heads. Woolly hairs lower side sepals.
Downy ovary. Whorls of 4 narrow grey-green evergreen leaves with rolled back margins. Erect twiggy branches, straggly growth habit. Height: 20-60cm

Grows on acidic moors, bogs, heaths.

Similar: Mackay's Heath, E. mackayana. Only on blanket bog in Donegal and Connemara. Part of Lusitanian flora.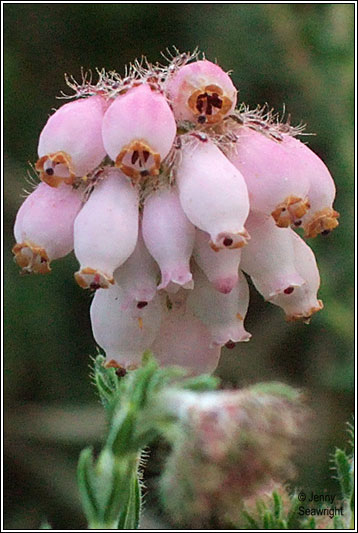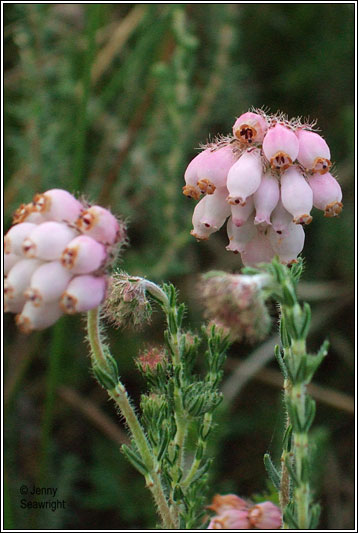 Photographs above: Ballingeary, Co.Cork. July 2006