Irish wildflowers




Photos: John Diggin. Bull Island



Northern Marsh-orchid
Dactylorhiza purpurella
Magairlín corcra
Family: Orchidaceae

Flowering May - July. Rhizomatous perennial. Native.
Identification confirmed by Ian Denholm (photos)

Rich deep purple flowers, +/- crimson-streaked, in a dense, cylindrical spike. Lip diamond-shaped, stout spur, spreading outer sepals. Leaves +/- flat, unspotted or small spots only near tip. Stems with very narrow central hollow. Height 10-25cm.

Dune-slacks, machair, lake edges, quarries on neutral to calcareous soils. Mainly found in N of Ireland, occasional in W, S, E.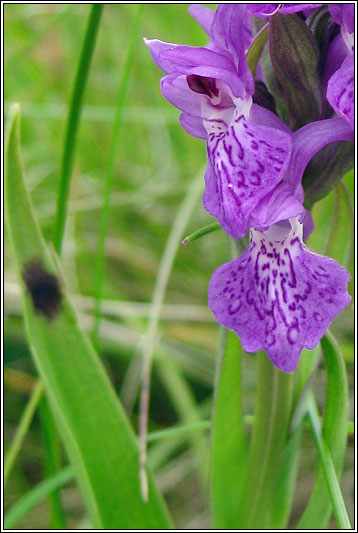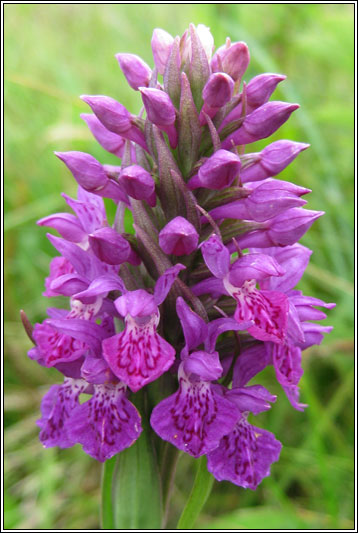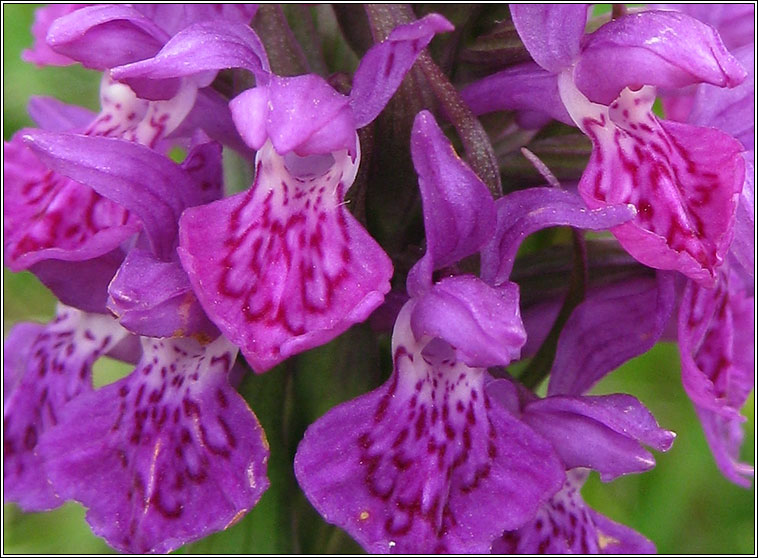 Northern Marsh-orchid, Dactylorhiza purpurella. Bull Island, June 2009. All Photos ©John Diggin