Irish wildflowers




Photos: Rinecaha, the Burren

Great Sundew
Drosera anglica
Cailís Mhuire mhór
Family: Droseraceae

Flowering June - August. Insectivorous perennial. Native.

Small white flowers, the flowerstalks rising from centre of leaf rosettes, to 12cm. Narrow leaves (to 4cm long) with sticky, red-tipped hairs, leaves widest below tips.

Found in wetter areas of raised and blanket bogs, often among Sphagnum.
Mainly W and NW, decline in central Ireland due to drainage and peat extraction.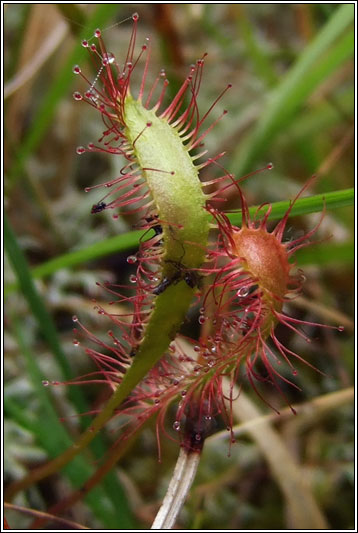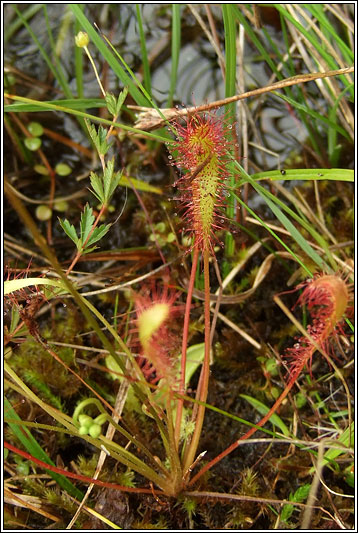 Great Sundew, Drosera anglica. July 2009