Irish wildflowers




Photos: Askeaton, Co.Limerick





Wild Celery
Apium graveolens
Smaileog
Family: Apiaceae

Flowering June - August. Biennial. Native.

Short-stalked, terminal umbels of whitish flowers, bracts and bracteoles absent. Ridged, oval fruit. Hollow, grooved stems with once-pinnate, shiny, dark-green basal leaves, the stalks sheathing stems. Narrow, trifoliate upper leaves. Hairless, erect plant, height 30-60cm.

Usually coastal on the upper reaches of salt-marshes, beside ditches, ponds and rivers and on sea walls.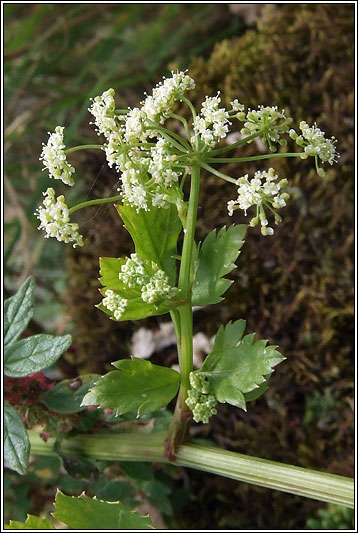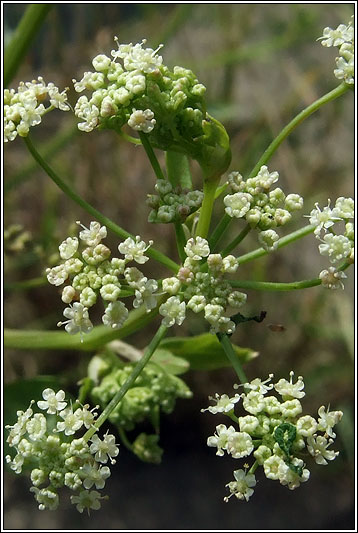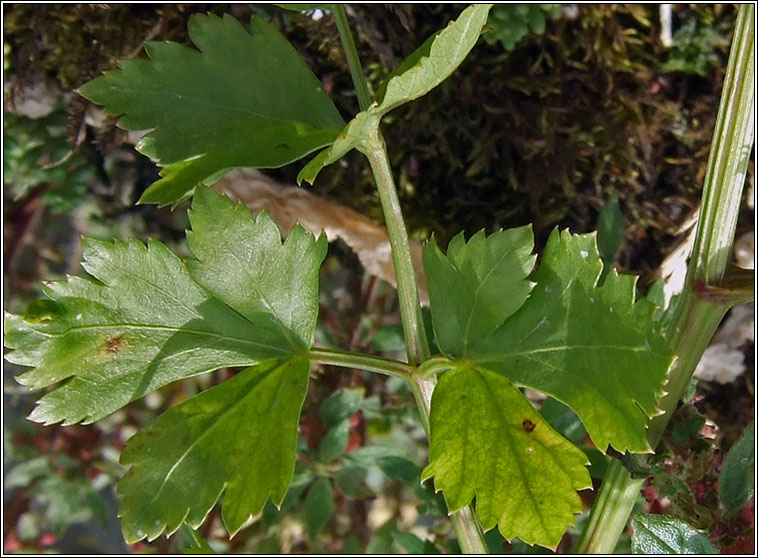 Wild Celery, Apium graveolens. Askeaton, Co.Limerick. July 2009