Irish wildflowers




Photographs: Micheal G Slattery





Broad-leaved Helleborine
Epipactis helleborine
Ealabairín
Family: Orchidaceae

Flowering July - October. Tuberous perennial. Native.

Variable. One-sided spikes of 50-100 flowers, colour varies from pale pinkish-green to deep reddish in more open habitats. Four to ten flat, broad-oval, crinkled, ribbed leaves arranged spirally up stem. Height 30-120cm.

Found in mixed deciduous woodland, hedgerows, limestone pavements, dunes and roadsides. Most frequent N and W Ireland.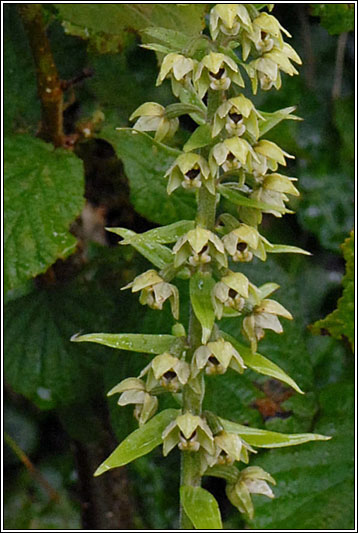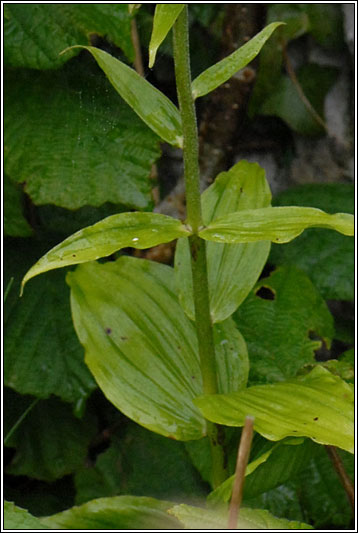 Broad-leaved Helleborine. The Burren, Co.Clare. All photographs © Micheal G Slattery 2009