Irish wildflowers




Photos: John Diggin, Co.Tipperary





Small-white Orchid
Pseudorchis albida
Magairlín bán
Family: Orchidaceae

Flowering late May - early July. Tuberous perennial. Native.

Small, inconspicuous greenish-white flowers, faintly scented. The lower leaves are broadly oval-lanceolate with rows of translucent spots between veins. Narrow, pointed upper leaves. Height 10-40cm but usually shorter than 20cm.

Open, well-drained upland pastures and heaths. Very inconspicuous so possibly under-recorded.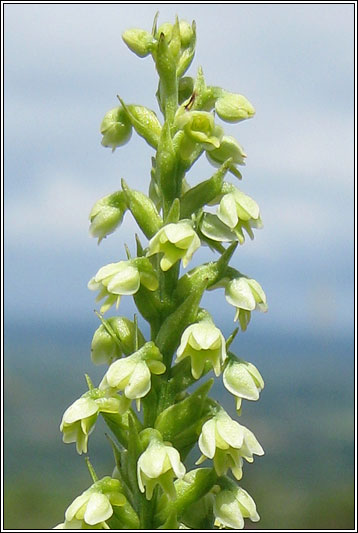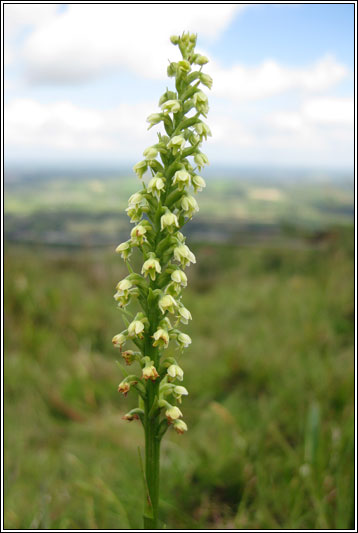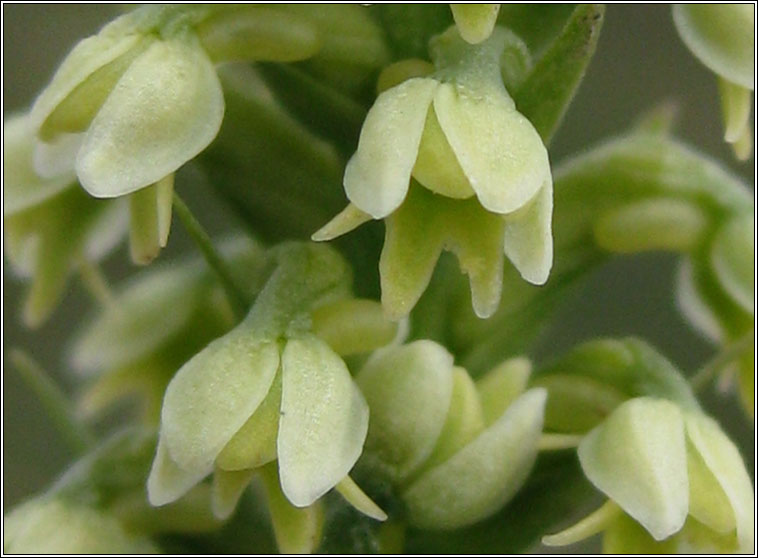 Small-white Orchid, Pseudorchis albida. Photographed by John Diggin, June 2009