Irish wildflowers










Mouse-ear Hawkweed
Pilosella officinarum
Searbh na muc
Family: Asteraceae

Previously listed in the genus Hieracium.
Flowering time: May - August. Perennial. Native.

Pale yellow flowers, solitary or few on leafless stems. Flower heads red-striped below. All leaves basal. White-felted beneath, green with white hairs above. Long leafy runners. Height: 5-30cm.

Dry rocks, walls, roadsides, grasslands and heaths.
Very frequent.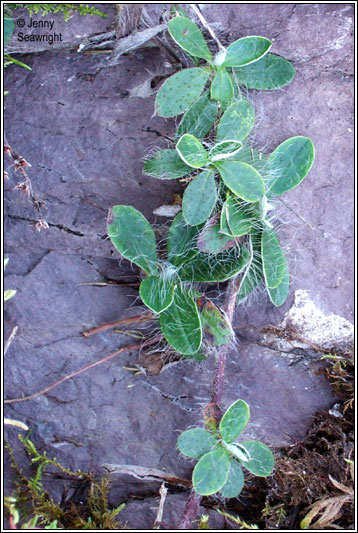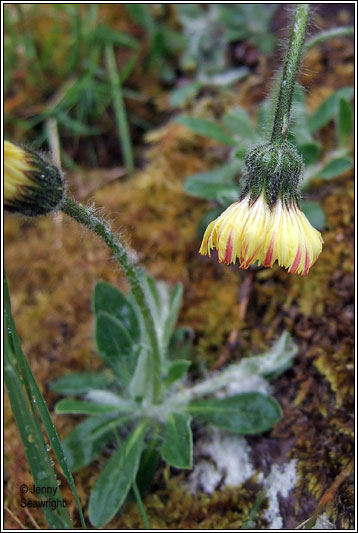 Photographs above: Ballingeary, Co.Cork.