Irish wildflowers




Photos: Barley Cove, Co.Cork





Yellow Centaury
Cicendia filiformis
Deagha buí
Family: Gentianaceae

Flowering July - September. Annual. Native.

Small, long-stalked, solitary yellow flowers, sometimes pink-tinged. Globular seed capsules. Widely spaced pairs of small linear leaves on slender, erect stalks.
Height 3-12cm.

Found on open heaths on damp, sandy or peaty ground. Irish distribution restricted to SW Ireland; Co. Kerry and W Cork.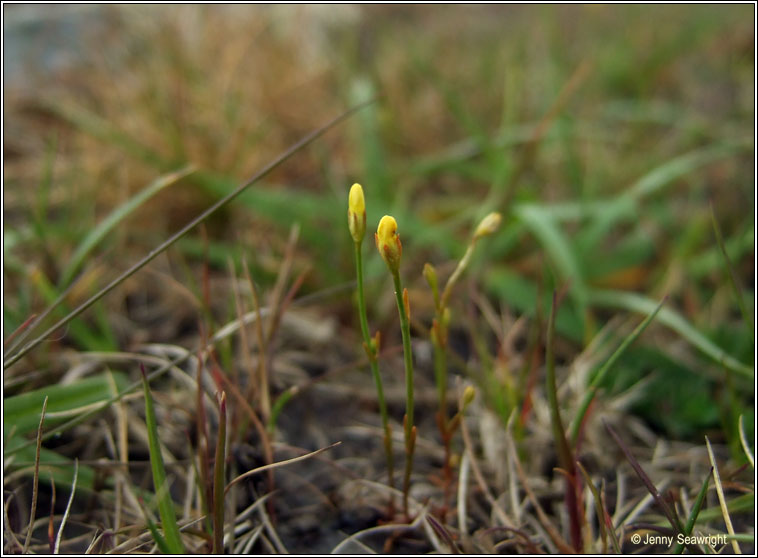 Yellow Centaury, Cicendia filiformis. June 2009