Irish wildflowers








Greater Bladderwort / Common Bladderwort
Utricularia vulgaris s.s.
Lus an bhorraigh
Family: Lentibulariaceae

Flowering July - August. Insectivorous perennial. Native.

Floating, rootless plant, erect stems with stalked spikes of bright yellow flowers, lower lip with down-turned margins. All floating stems with pinnately-divided, thread-like leaves and oval bladders to 3mm long. Floating stems 10-100cm long. Flowering is annually variable and temperature dependant.

Usually found in base-rich water, pools in calcareous fens, limestone lakes.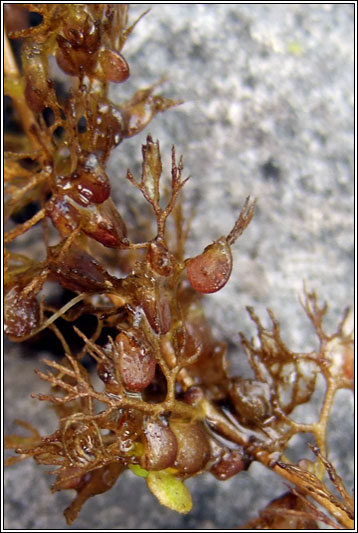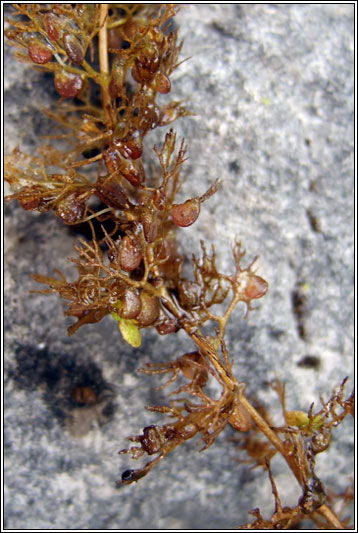 Greater Bladderwort, Utricularia vulgaris. Co. Limerick, June 2009