Irish wildflowers




Photos: Ferrypoint, Co. Waterford.





Spotted Medick
Medicago arabica
Meidic bhreac
Family: Fabaceae

Flowering April - September. Winter annual. Introduced.

Bright yellow flowers in groups of 1-5. Toothed, +/- hairless tri-foliate leaves with dark blotches and short-toothed stipules. Globular coiled seedpods, hairless but with double row of hooked spines. Prostrate or sprawling growth.

Rare casual in Ireland. Usually coastal on open sandy ground, lawns, sea cliffs and waste ground.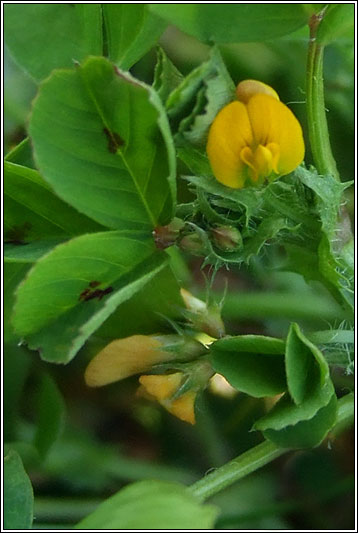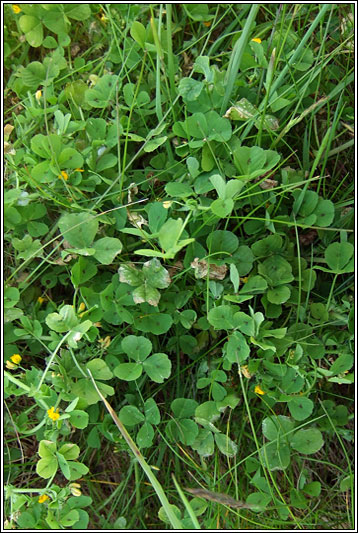 Spotted Medick, Medicago arabica. Ferrypoint, Co. Waterford. May 2009