Irish wildflowers sitemap




Photos: County Cork





Easter Lily / Altar-lily
Zantedeschia aethiopica

Family: Araceae

Flowering spring - autumn. Rhizomatous perennial. Garden escape.

Large flowers with a pure white spathe and bright yellow spadix. Broad dark green, arrow-shaped leaves, can form large clumps. Seeds rarely produced, spreads vegetatively by means of tuberous rhizines. Poisonous, contains calcium oxalate.

Frequently grown in gardens in damp ground. Occasionally recorded as a garden escape or relic of cultivation, mainly from the west of Ireland.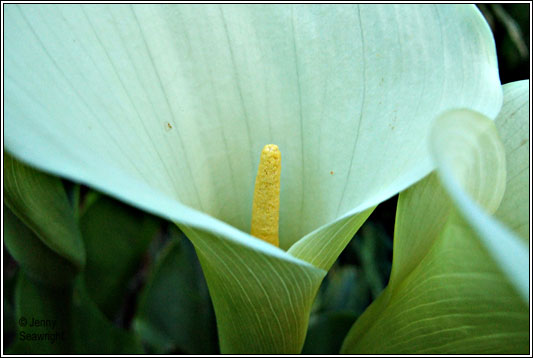 Easter Lily, Zantedeschia aethiopica