Irish wildflowers




Photos: Co.Cork and Co.Waterford





Butterfly Stonecrop / Ice Plant
Sedum spectabile
Family: Crassulaceae

Flowering August-October. Perennial. Garden escape.

Large flat cymes of star-shaped pale-pink to purplish-red flowers with prominent stamens. Very attractive to bees. Opposite or whorled grey-green leaves, toothed, sometimes slightly scalloped. Deciduous. Erect unbranched stems, often bending with the weight of the flower-heads. To 50cm.
Garden varieties and hybrids include 'Iceberg', 'Brilliant','Autumn Joy', 'Ruby Glow'.

Popular garden plant, prefers well-drained soils in full sun. Rarely recorded as a garden escape or discard.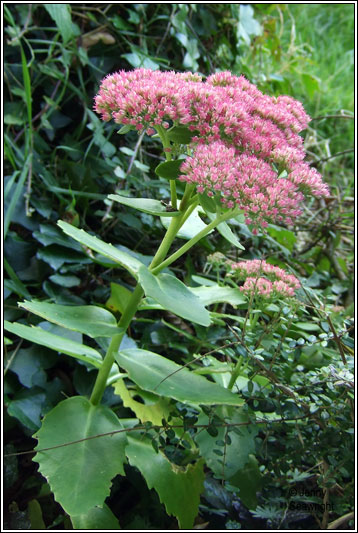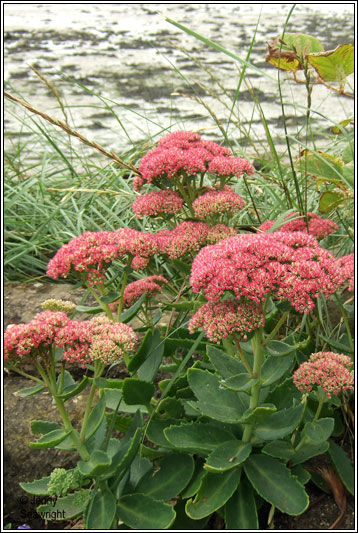 Butterfly Stonecrop, Sedum spectabile. Toons, Co.Cork and Dungarvan, Co.Waterford. September 2008