Irish wildflowers




Garden photographs





Potts' Montbretia
Crocosmia pottsii
Family: Iridaceae

Flowering July-September. Perennial. Garden escape. Introduced.

Very similar to Montbretia, C. × crocosmiflora.
Deeper-orange flowers. Funnel-shaped, tube narrow at base then abuptly expanding. Lobes more/less erect. Clump-forming with ribbed, strap-like leaves, cormous. Main reproduction is vegetatively by stolons. Height to 80cm.

Sometimes grown in gardens, but only rarely recorded from the wild as a garden escape, discard or relic of cultivation.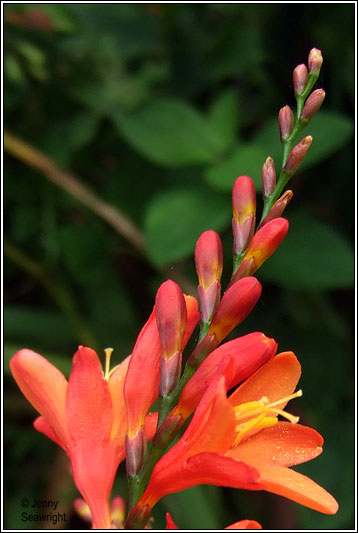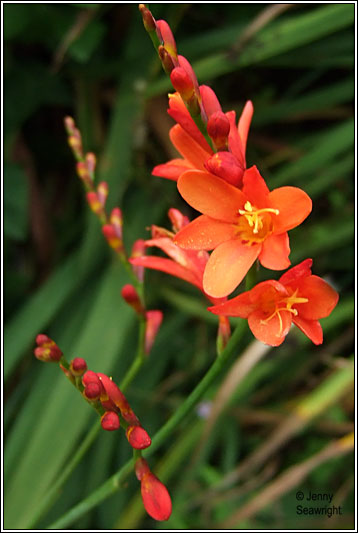 Potts' Monbretia. September 2008