Irish wildflowers




Photos: Ringaskiddy, Co.Cork





Sea-kale
Crambe maritima
Praiseach thrá
Family: Brassicaceae

Flowering June-August. Perennial. Native.

Large panicles of 4-petalled white flowers followed by globose single-seeded fruit. Large waxy pale blue-green leaves, irregularly lobed or toothed. Hairless, branched, cabbage-like plant. Stout erect or sprawling stems, to 75cm.

Coastal, usually on shingle banks. Rare, often transient. Most records are from the S and SW Irish coast, few recent recordings.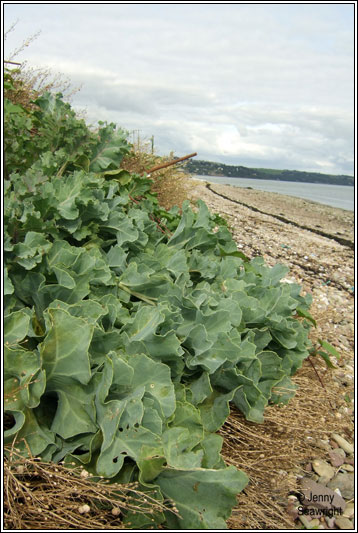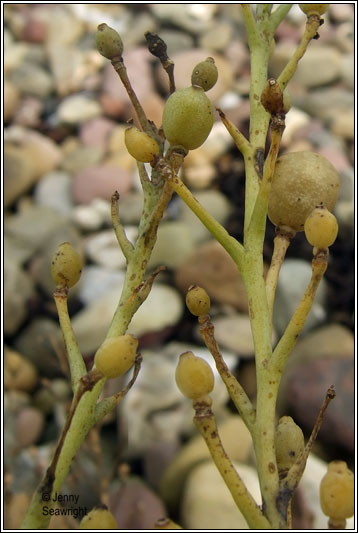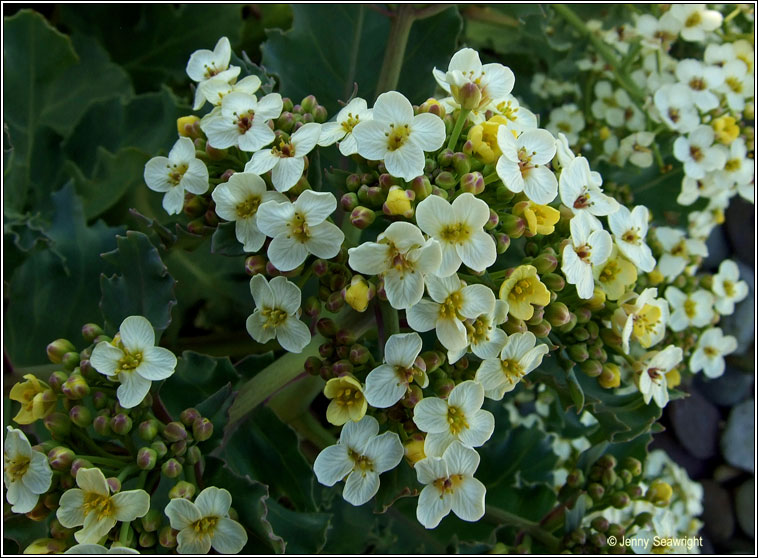 Above: Sea-kale, Crambe maritima. Ferrypoint, Co. Waterford. May 2009